Welded Wedge Wire Screen Cylinder. The welded ring sand control wedge wire screen pipe have a robust structure and large open area, as well as accurate slot dimension. At the same time, wedge wire screens pipe have many advantages such as heat-resisting, anti-corrosive, good machine capability,long service life, safety and reliability and so on. It can be used in many kinds of medium filtering.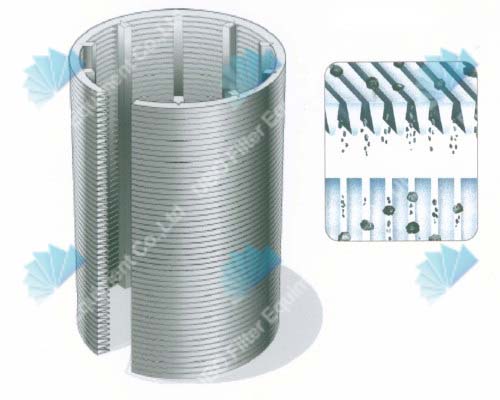 1.galvanized wedge wire screen,
2.hot-dip galvanized wedge wire screen(galvanized before wedge or galvanized after wedge
3.coated welded wire mesh(Colors available is green,blue,white or other colors at customers request.)
4.wedge stainless steel wire mesh,
5.heavy type welded mesh.
Characteristics of Welded Wedge Wire Screen Cylinder
it have the characteristics of corrosion-resisting and oxidation-resisting,The wire mesh can be supplied in rolls or cut into panels(width from 0.5meter to 3 meter).
It can be mainly used in industry, agriculture(Rice filter), building, transportation, mine, field, lawn, cultivation, profession's guard, decorate, machine protection and etc.
Ubo is specialized in producing and distributing wedge wire screen,lauter tun screens,sieve bend screen,sieve plate screen,water strainer&nozzle,screen nozzles,centrifuge screens and baskets,header-lateral.
Welcome to contact us for more information and cooperation.0086-0311-83289301.