Pressure screen filters, typically made from perforated plate with hole diameters of less than 0.008 in. / 0.20 mm, can be used to recover fibers in water streams, to remove fibers in water used on the paper machine or in dilution water for the headbox. Using a pressure screen filter eliminates the risk of stringing and of plugging the water nozzles.
Characteistics of stainless steel side hill screen for filtration
• More open area
• Precise openings
• Maximum design flexibility
• Stronger and more durable, economical
• Easier installation and long-term operating etc
Futures of Pressure Screen Filters
Energy efficient--operate with no moving parts and with no energy input
Space effficient-- treats up to 122 liters per second per square meter of floor space
Quite operation--no moving parts mean no mechanical or electrial vibrations
Accurate size-- can be used for sizing solid particles down to 0.2mm
Application of Pressure Screen Filters
mining, coal separation, drilling, fertilizer, food, environmental protection, metallurgy, medicine and other industries.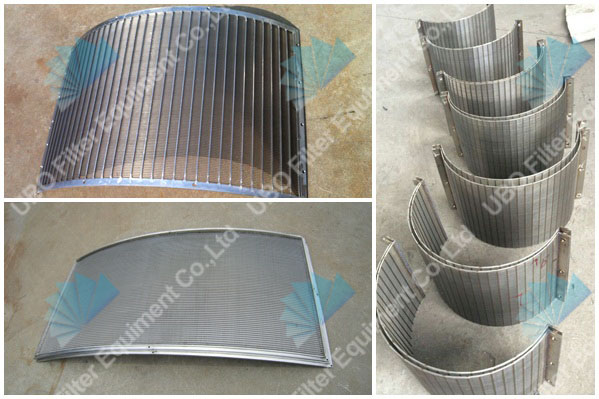 If you can envision it,We can supply it. Tel:86-0311-83289301 E-mail:sales@ubooem.com
Ubo will do everything possible to provide exact and full product information based on metal mesh for your information.
In order to give customer a clear image of the product,Ubo has taken some pictures, customer can dowmload for reference but using our picture for business is forbidden.
Due to technique and other factors,product image might be slight different to the products itself,in case everything will follow the products.
Ubo appreciate any suggestion on our product information or picture or anything else.