Ribbed-type wire wrapped screen, also called Stainless steel cylindrical wedge wire screens,round slot tube. It is made of stainless steel wire, which is the most popular type because of outstanding chemical stability and corrosion resistance.
The Ribbed-type wire wrapped screen is composed of working profile and support profile. It is produced on an automotive machine. The support profiles is placed on the suit position of the machine, during the surface profiles are spirally wounding, the support profiles are welded onto the surface profiles.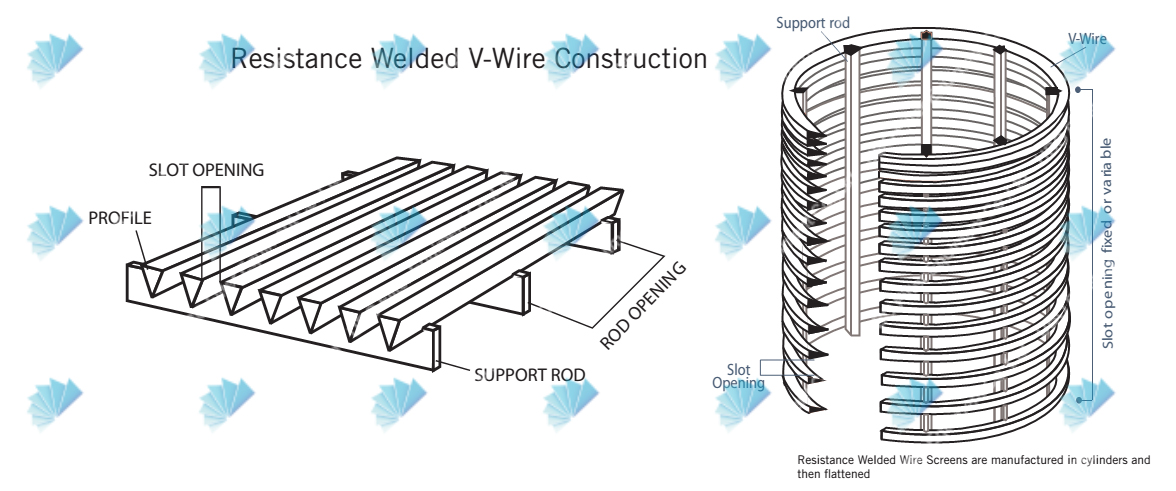 Features of Ribbed-type Wire Wrapped Screen
It has characteristics such as exquisite controlled hole,high percentage of open area,strong integral strength,resistance to deformation,excellent resistance to corrosion and high reliability etc.
Applications of Ribbed-type Wire Wrapped Screen
Sphere of application of product: Screen can be used for casing completion and liner completion of vertical wells,inclined wells and horizontal wells etc.And it can be used for various oil wells,gas wells and water wells.It can be used as sand control colonnade individually and it can be used in gravel packing.