SS v wire wrapped screen pipe, also called round slot tube. It is made of stainless steel wire, which is the most popular type because of outstanding chemical stability and corrosion resistance.

The SS Wedge v wire wrapped screen pipe is composed of working profile and support profile. It is produced on an automotive machine. The support profiles is placed on the suit position of the machine, during the surface profiles are spirally wounding, the support profiles are welded onto the surface profiles.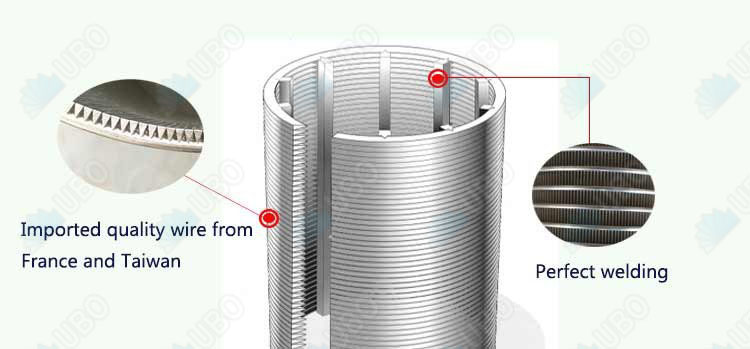 Features of SS V Wire Wrapped Screen Pipe for Wastewater Treatment
1) Accurate filtering performance.
2) High efficiency.
3) Narrow slot openings.
4) Normal or high grade type for choice.
5) Various edge types.
6) Wide range of diameters for choice.
7) Special sizes can be customized.
8) Economical but high grade.
9) Corrosion resistance.
10) Rust resistance.
11) Long service life and durable.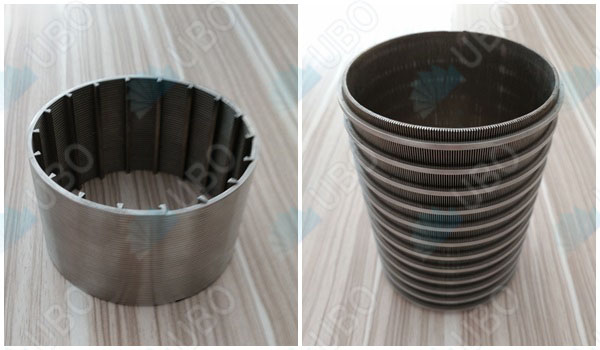 Applications of SS V Wire Wrapped Screen Pipe for Wastewater Treatment
1) Petroleum industry: Oil filtration.
2) Water treatment industry: Desalination of seawater, treatment of industrial water and domestic water. Water softening treatment.
3) Chemical industry: End products of chemical organic solution filtration, such as acid, alkali liquid filtration, alcohol and other products filtering.
4) Hydro-geological exploration.
5) Drilling construction.
6) Geothermal development.