Description of Sand Filter Bar Screen
---
Sand Filter Bar Screen is manufactured by a V or wedge shaped wire around an internal array of longitudinal support rods. Each intersection point of this wire is fusion welded. The V or wedge shaped profile wire wraps around the support rods over the full length of the screen creating a continuous slot opening.

Application of Sand Filter Bar Screen
They are used in industries such as Sugar, Coal Mining & Quarrying, Mineral Processing, Cement, and Industrial & Urban Effluent Treatment etc. Sieve bend screens are also used as a pre-filter in urban & industrial waste treatment plants to improve the performance of the clarifier by dramatically reducing the load. Widely used for fiber removal in Starch industry.

Features of Sand Filter Bar Screen

Low Headroom - only 1.1 metres (44") tall for the 900 mm arc length unit.
Energy Efficient - operates with no moving parts and with no energy input.
Space Efficient - treats up to 122 litres per second per square metre of floor space.
Quiet Operation - no moving parts means no mechanical or electrical vibrations.
Accurate Sizing - can be used for sizing solid particles down to 0.2 mm (0.008").
Low Maintenance - the profile wire screen resists clogging by near-size particles, and the all-stainless steel construction ensures a long, corrosion-free installation.
Easy Screen Replacement - a typical screen can be replaced in 10 minutes with no tools.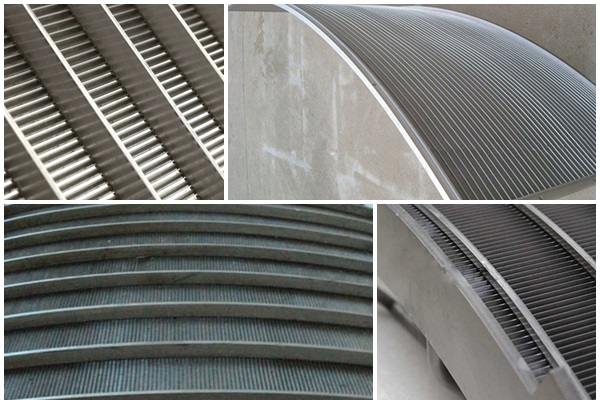 Specification of the Sand Filter Bar Screen
---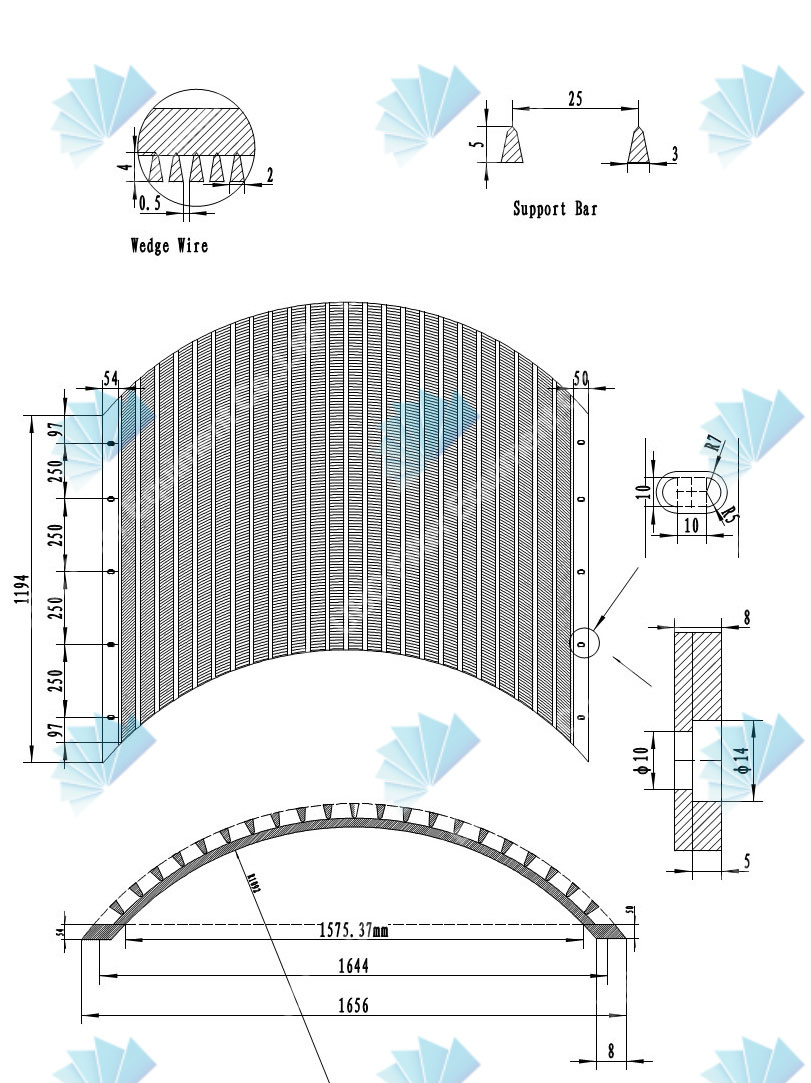 Length: 0.5, 0.8 ,1.2 ,1.5meters.
Width:200-600mm
Slot size: 0.2mm ,0.35mm 0.5mm ,0.8mm, 1mm ,2mmalso achieved upon request.
Product structure : wedge wire screen
Arc height: as your special requirement
Surface treatment: polishing ,chroming,point sink solution.
Production And Sales of Sand Filter Bar Screen
---