The dewatering capacity of a wedge wire cross flow sieve bend screen is primarily influenced by the screen width, the slot opening, and the wire size (width). The chart below shows typical dewatering capacities in US gallons per minute (GPM) per foot of screen width.
Actual capacity varies depending on the feed content and desired efficiency. Screening efficiency and solids capacity are directly related to the length (arc length). Longer arc lengths should be considered for feed containing a high percentage of solids.
The dewatering capacity of cross flow dewatering screens such as the sieve bend can be greatly increased by tilting the wedge wires. The wedge wires are tilted 2 to degrees depending on the wire size and slot opening.
The effective range of slot openings for a gravity-fed cross flow sieve bend screen is generally considered to be .015" to 1/8". The installation angle of a sieve bend screen is usually 50 to 60 degrees from the horizon. The point of size separation is approximately 50% of the slot opening size.
Characteristic of Sieve Bend Screen / Side Hill Screen Surfaces
1.) Wedge wire screen style isn't easy to be locked
2.) Due to the different pressure between inside from outside,it could be very easily to clean the plugging material.
3.) We are eager for long-terms cooperative parters ,our factory promise the best quality to have a high filtering accuracy, high strengh and durability
4.) We have the most advanced equipments and the most professional workers , so totally could be as per customer's drawing to produce new styles.
Usages of Sieve Bend Screen / Side Hill Screen Surfaces
1.) Widely used in vairous kinds of medium filtering
2.) As the fitting using in the water-treating equipment;the environment protection; the sea water transforms into the industrial water and life use water desalination treatment; running water treatment; softening treatment;
3.) The petroleum industry: the petroleum product terminal filters and the chemical acid; the alkali liquid filters, the ethyl alcohol;
4.) The organic solution recycling filter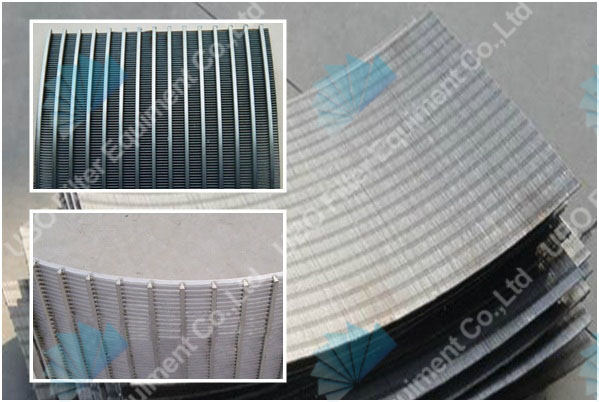 Ubo will do everything possible to provide exact and full product information based on metal mesh for your information.
In order to give customer a clear image of the product,Ubo has taken some pictures, customer can dowmload for reference but using our picture for business is forbidden.
Due to technique and other factors,product image might be slight different to the products itself,in case everything will follow the products.
Ubo appreciate any suggestion on our product information or picture or anything else.