Wedge wire screen technology provides superior weld strength and accurate slot openings. The accurate V-shaped wires provide free flow and optimal sand control.
A large number of support rods increases tensile strength and achieves rounder and stronger screens.
The screen jacket is fully pickled and passivated for maximum corrosion resistance.
CHARACTER of wedge wire screen for pulp
1.)wedge wire screen style isn't easy to be locked
2.)due to the different pressure between inside from outside,it could be very easily to clean the plugging material.
3.)we are eager for long-terms cooperative parters ,our factory promise the best quality to have a high filtering accuracy, high strengh and durability
4.) we have the most advanced equipments and the most professional workers , so totally could be as per customer's drawing to produce new styles .
5.) choose our products styles, we supply drawing, after confirming the sample , producing in large.
USAGES of wedge wire screen for pulp
1.) widely used in vairous kinds of medium filtering
2.) as the fitting using in the water-treating equipment ( the environment protection; the sea water transforms into the industrial water and life use water desalination treatment; running water treatment; softening treatment;
3.) the petroleum industry: the petroleum product terminal filters and the chemical acid; the alkali liquid filters, the ethyl alcohol;
4.) the organic solution recycling filter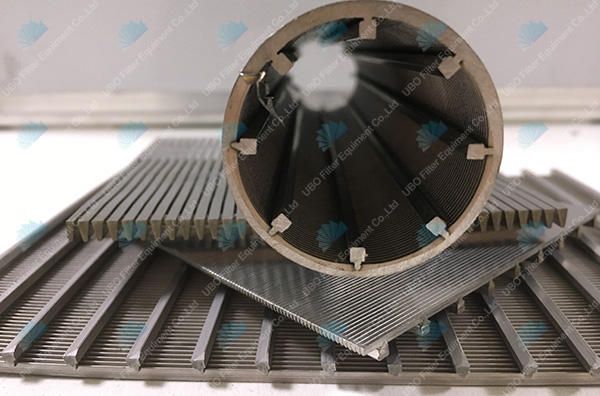 Ubo is specialized in producing and distributing wedge wire screen,lauter tun screens,sieve bend screen,sieve plate screen,water strainer&nozzle,screen nozzles,centrifuge screens and baskets,header-lateral.
Welcome to contact us for more information and cooperation.0086-0311-83289301.