Welded Metal Water Filter Screen, also called round slot tube. It is made of stainless steel wire, which is the most popular type because of outstanding chemical stability and corrosion resistance.
As we all know, the wire wrap V shaped screen pipe is composed of surface profiles and support profiles. The wire type of surface profile is commonly triangular wire, which is also called V-shaped wire. The support wire can be triangular wire, round wire and trapezoid wire.
Characters of Welded Metal Water Filter Screen
Welded Metal Water Filter Screens are new products in the line of wire mesh. They have the characters of easy leakage, corrosion resistant, abrasion resistant. It is strong to be acidproof, alkali resisting, bear high temperature, pulling force etc.
Applications of Welded Metal Water Filter Screen
Widely uses in mine, coal, oil, fertilizer, grain, salt, and environmental protection industries. For filtering of liquid, the powder material. On petroleum, chemical industry, metallurgy, mine, medicine purifies, the drilling mud purifies the equipment in particular the important fitting.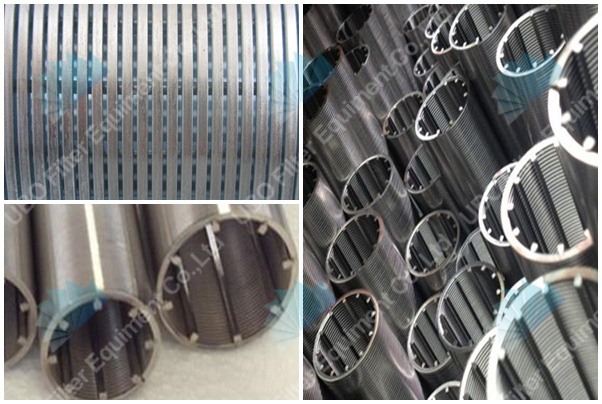 Ubo is specialized in producing and distributing wedge wire screen,lauter tun screens,sieve bend screen,sieve plate screen,water strainer&nozzle,screen nozzles,centrifuge screens and baskets,header-lateral.
Welcome to contact us for more information and cooperation.0086-0311-83289301.