AISI304 slot tube. The Industrial wedge wire wrapped screen have a robust structure and large open area, as well as accurate slot dimension. At the same time, wedge wire screens pipe have many advantages such as heat-resisting, anti-corrosive, good machine capability,long service life, safety and reliability and so on. It can be used in many kinds of medium filtering.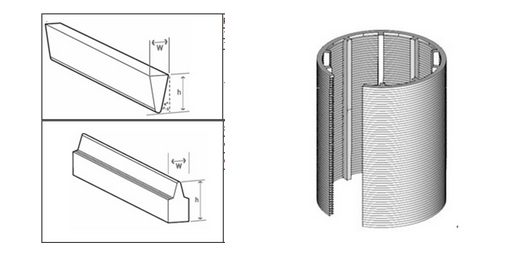 Application of AISI304 slot tube for sugar mills
application in deep well pump to dive the water pump, in the water-treating equipment, the environmental protection, the sea water transforms into the industrial water and life use water desalination treatment, running water treatment, water softening treatment; the petroleum industry, the petroleum product terminal filters; and the chemical acid, the alkali liquid filters, the ethyl alcohol and the organic solution recycling filters.
Characteristics of AISI304 slot tube for sugar mills
The benefit of AISI304 slot tube for sugar mills is more open area, have very precise openings ,maximum design flexibility, stronger and more durable, economical ,easier installation and long-term operating etc.