The drum sieve screen provide a simple, efficient and economical solution to upgrade a wide rang of material and optimize the subsequent process steps of recovery. This method of screening helps to reduce operating and investment cost and to increase product quality, while allowing rapid and large volume processing.
Advantages of Drum sieve screen for sand
Drum sieve screens are constructed of high quality material, designed for high performance, high production rates, lower operating costs and lower maintenance.This material is then passed on to the downstream process equipment which can be in various forms such as centrifugal Concentrator, spirals, jigs etc.
Features of Drum sieve screen for sand
1. Configured for economical & efficient classification, Screening and grading
2. Heavy duty trommel drum with lifters at the front to facilitate material break up
3. Screen replaceable for different mesh sizes
4. Multiple screen size
5. Easily changed screen plates
6. Largest processing capacity in the industry
7. Unique screen design, result in higher capacities, longer screen life and no material clogging
8. Heavy duty feed hopper and extension
9. Discharge chute
10. Gear drive mechanism
11. Variable speed drive mechanism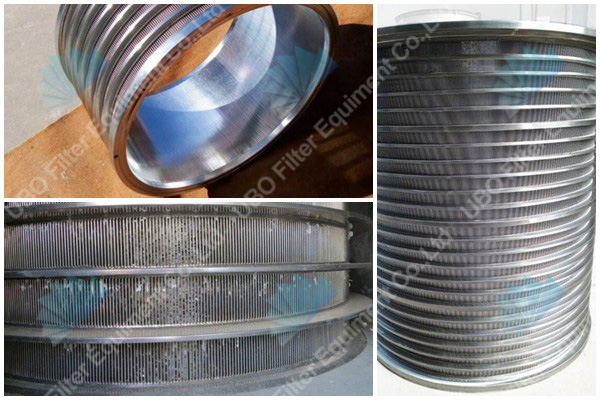 Ubo is specialized in producing and distributing wedge wire screen,lauter tun screens,sieve bend screen,sieve plate screen,water strainer&nozzle,screen nozzles,centrifuge screens and baskets,header-lateral.
Welcome to contact us for more information and cooperation.0086-0311-83289301.