Vibrating panels/screens are belong Flat wedge screen panel/Wedge Wire Screen Panel.

Stainless steel Flat wedge screen panel is made of SS Support V shaped rod or Convex shape wire with an unique welding process, offering great strength precision ,long service life . The Screen have a perfectly flat and smooth surface with rectangular openings , also named flat wedge wire screen ,flat wedge wire screen panel or wedge wire .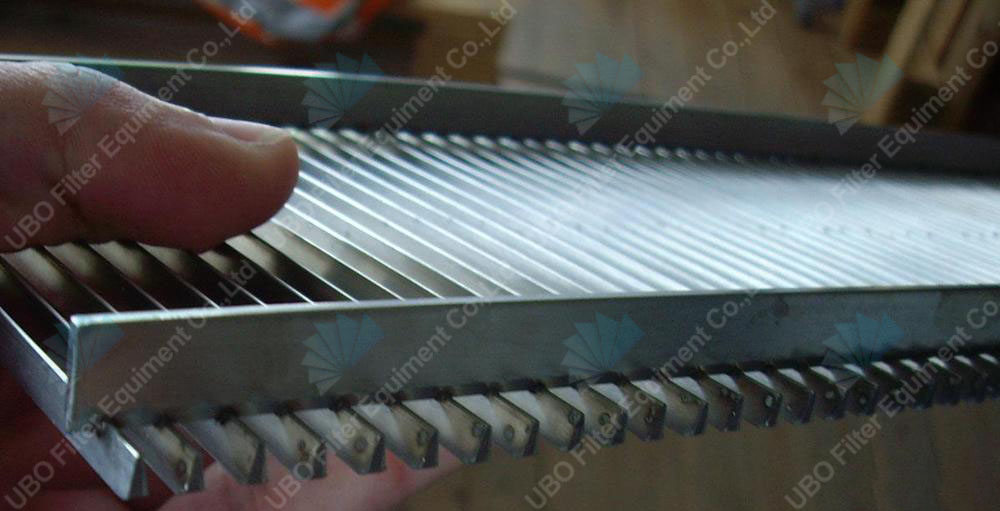 Applications for Vibrating panels/screens:
Applications for wedge wire screen panels include cross flow sieve, vibrating screen decking, mineral processing, surface water intake screens, fish diversion screen panels, hatchery screens, food processing, and flooring for malt kiln, germination, and grain drying.


Features for Vibrating panels/screens:
1) Wedge wire screen style isn't easy to be locked
2) Due to the different pressure between inside from outside,it could be very easily to clean the plugging material.
3) We are eager for long-terms cooperative parters ,our factory promise the best quality to have a high filtering accuracy, high strengh and durability
4) We have the most advanced equipments and the most professional workers , so totally could be as per customer's drawing to produce new styles .


Advantages for Vibrating panels/screens:
-- A continuous slot opening which significantly increases the available open area, thus providing a greater access to the water bearing zone.
-- A 'V' shaped profile wire which avoids clogging and ensures uninterrupted flow.
-- A uniform and efficient well development due to the continuous slot opening.