The flat panel screens are manufactured to the highest standard using quality stainless steel Wedge Wire. We deliver high open area screens built for purpose. The combination of quality workmanship, superior materials, accurate slots and high open areas ensures that our panels meet the needs of the most demanding applications.
Advantages of Flat Panel Screen
Non-clogging surfaceLarge open area
Low pressure drop
Hydraulic efficiency
High flow rates
Mechanical strength
Abrasion-resistant
Easy cleaning
Uses of Flat Panel Screen
It can be used in Salt industry,food,the water-treating equipment,mineral processing,coal-cleaning plant and so on.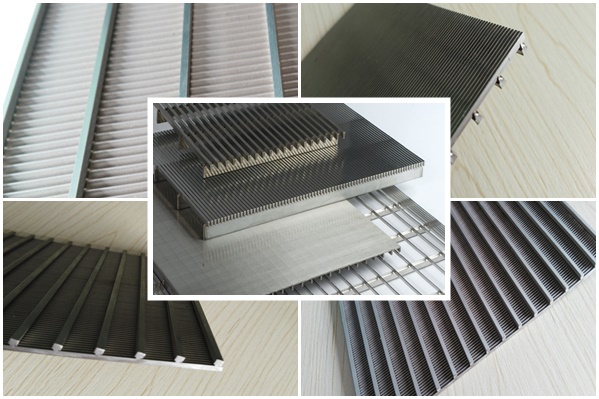 Ubo Filter Co.,Ltd is specialized in producing and distributing Mine sieving mesh,Water well screen,Well screen,Oil well screen,Wedge wire screen,Slot tube,V shaped wire welded screens,Spiral screen tube,Wire-wrap screen pipe,Mine screen mesh,Screen cylinders,Vibrating sieve screen plate.
Welcome to contact us for more information and cooperation.0086-0311-83289301
There are three basic reasons why flat panel screens are so widely used in mineral processing vibrators :
They're extremely dependable. Effective sizing or classifying requires uniform slots in the screen. Our screen panels are manufactured with a slot tolerance of + 0.05 mm in increments of 0.05 mm to assure dependable process results.
They're very strong:The screen panels in flat deck applications are made with rectangular support bars which enables the panel to span longer distances without intermediate support bars.
Diameter: 1-30inch
Minimum slot: 0.01mm
Wall thickness: 4mm or 6mm
Standard length: 5.8-6meters
Supply capacity: 6800meters per month.
Wire Width
Wire Height
Relief Angle
Typical Support Rods
30V
.030"
.06"
10
.125" round
45V
.045"
.09"
10
.125" round
63V
.063"
.11"
13
.156" round
69U
.069"
.17"
8
.075" x 1" bar
93V
.093"
.15"
13
.25" round or .075" bar
93U
.093"
.17"
5
.25" or .38" round
125V
.125"
.20"
13
.38" round