UBO's Stainless steel304L screen cylinders for municipal water consist of a series of screen laterals connected to either a central-header pipe or a hub, they are important components of ion exchange units, media filters, sand filters, carbon strip vessels, carbon towers, clay filters and in many water and waster water treatment applications
Different styles and specification could be customized as per customer's requirement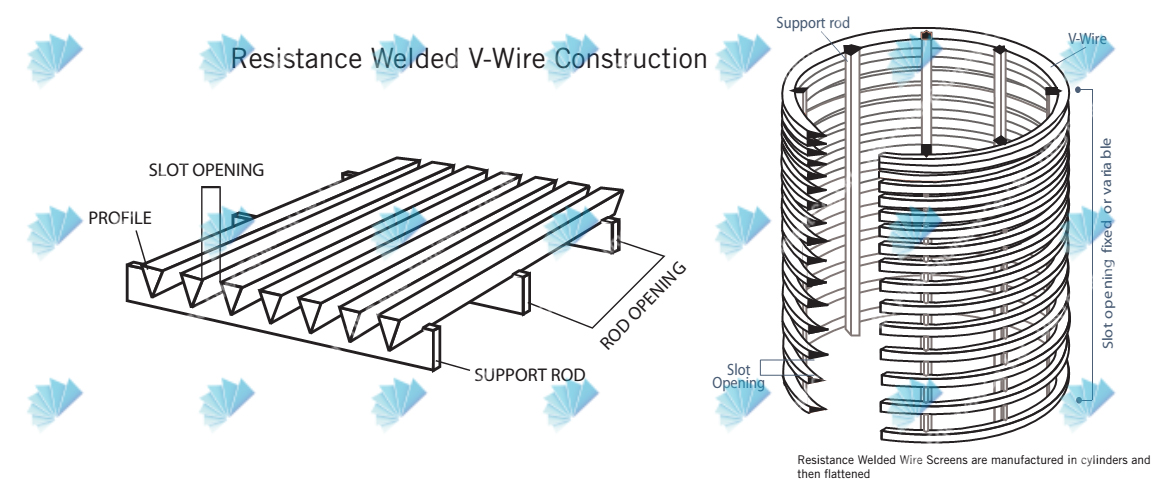 Characteristics of stainless steel304L screen cylinders for municipal water
1) The sand filter tubes have the efficient sand prevention performance can preferably forbid the formation particle and fulfill the need of sand control.
2) Even filter pores, high permeability and anti-blocking.
3) Large filtering area, small flow resistance and high oil extraction rate
4) Stainless material has the corrosion resistant ability of antacid, alkali and salt, can easily suit the special requirement of the petroleum well. And the slot wont be enlarged because of the corrosion.
5) Multiple structure was welded together with stable filtering pore which made the strong non-deformability.
Application of stainless steel304L screen cylinders for municipal water
The rod can be round wire, triangular wire or trapezoid wire. The warp is triangular wire (V-shaped wire). Water well screens have a structure and high open area, as well as accurate slot dimension. At the same time, Wedge Wire Screen have heat-resisting, anti-corrosive, good machine capability, last long, safety and reliability and so on characteristics. Wedge Wire Screen can be used in many kinds of medium filtering.