Wire mesh pleated filter have the specialities of high strength, structural stability under high temperature. The high porosity enabled the fast flow rate. It is available in most solution for fluids and gases in high temperature and high flow rate applications. PSSF can provide absolute removal ratings.
Features of Wire mesh Pleated Filter
Material: Stainless steel wire mesh,dutch wire mesh
Process:Folding,Spot Welding
Wire mesh pleated filter Specification:
Height of pleats:5mm,7mm,or more than 7mm
Height of the filter:Any size is available!
Using of Wire mesh Pleated Filter
Mainly for the filtration of air,the medium cleaning and flow control of lubrication oil,hydraulic pressure and air pressure system.
Advantages of Wire mesh Pleated Filter
· Quality Approvals,
· International Approvals,
· Product Performance,
· Packing,
· Price,
· Timely Delivery,
· Small Orders Accepted
Any outline size and filtration rating available as the requirements of customers!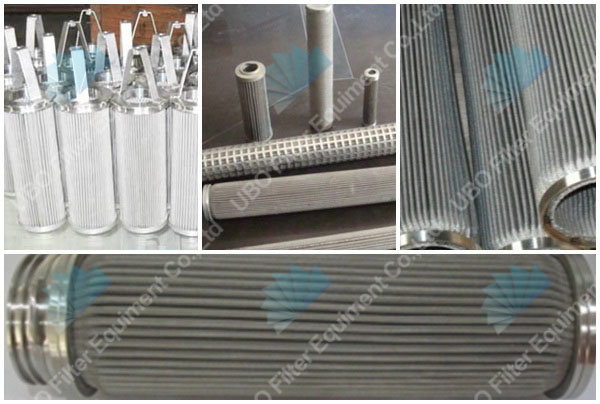 Data
• All the construction is in SS 316.
• This cartridge is available with All Welded Joints as well as Adhesive Joint.
• For the high temperature , SS Sintered Fiber Cartridge is Available.
• Filters are sanitizable by most common methods and Sterilizable by autoclave and steam.