Wire mesh filter, also known as stainless steel wire mesh filter disc, is the most commonly used products.The product is formed by cold stamping machine from stainless steel wire mesh, which is mainly made of SS 304, 316 or 316L material.
We produce wire cloth in all kinds of forms. The weaving is determined according to our customers' specific requirements, such as the material, the wire diameter, the size of the mesh, width and length.
Application for Stainless Steel Leaf Disc Filter:
Disc filter is mainly used to metallurgy , chemical industry , machinofacture , papermaking , spinning , food medicine , livelihood , environmental protection etc. which involved oil , water filter industry,Raw oil , fuel oil , diesel oil , kerosene , gasoline ,Lubricating oil , hydraulic oil ,machine oil , gear oil,aw water , sewage , plain water , reclaimed etc. clear filtering.
Feature for Stainless Steel Leaf Disc Filter:
1.high strength , long use life , strong resistance to corrosion , big use temperature range , no material break away off
2. big filter area , big flow , high porosity , fine permeability , strong ability of accept dirt , can clean and back wash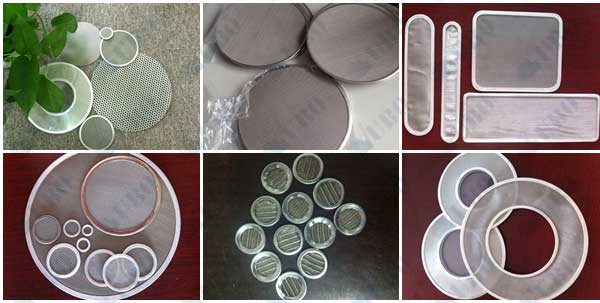 If you can envision it,We can supply it. TEL:0086-0311- 83289301 E-mail:sales@ubooem.com
· Ubo will do everything possible to provide exact and full product information based on metal mesh for your information.
· In order to give customer a clear image of the product,Ubo has taken some pictures, customer can dowmload for reference but using our picture for business is forbidden.
· Due to technique and other factors,product image might be slight different to the products itself,in case everything will follow the products.
· Ubo appreciate any suggestion on our product information or picture or anything else.