Metal Sintered Powder Filter cartridge Fittings and connector can be bonded to the porous parts by welding (TIG welding), machining or directly welded during sintering process.
Ubo manufactures various kinds of sintered metal powder filters in forms of filter cylinder, filter cartridge, filter tube, filter candle, filter sheet, filter disc, sparger, diffusion aerator and so on. By cold isostatic pressing or co-axial pressing via powder metallurgy process.
Specification for Metal Sintered Powder Filter cartridge:
Sintered metal powder filter cartridges are constructed from fine-woven stainless steel powder which is sintered at each wire contact point in a process to produce an extremely strong surface-sieving porous material with extremely narrow pore size distribution. Unlike unsintered meshes, filter media will not shift under stress. Sintering also enables the use of finer wires to produce more pores per unit area for higher flow rates and higher contaminant loading capacity.
Applications for Metal Sintered Powder Filter cartridge:
Mainly used in petroleum, chemical, automotive, aircraft, marine industrial filtration gases, liquids, fuel oil, also used extensively for pneumatic, hydraulic circuit filter elements.
Advantages for Metal Sintered Powder Filter cartridge:
1. Good shape stability
2. High strength and good integrity
3. Controllable pore sizes and porosity
4. Good permeability
5. Good corrosion and thermal resistance
6. Easy to be made into complicated shapes
Features for Metal Sintered Powder Filter cartridge:
1 high precision filter: pore stability, will not change the pore pressure changes with the phenomenon. Can effectively remove suspended solids and particulates, excellent filtration, purification effect.
2 permeability, pressure loss is small. Filter composed entirely of spherical powder, high porosity, pore size uniformity and smooth, the initial resistance is small, easy cleaning, regeneration ability, long service life.
3 high mechanical strength, good rigidity, good plasticity, anti-oxidation, corrosion protection without additional framework support, installation and use, easy maintenance, assembly, and can be welding, bonding and mechanical processing.
4 uniform porosity, especially for fluid distribution, homogenization treatment uniformity requirements of the occasion.
5 forming a copper powder products, without cutting, effective utilization of raw materials is high, maximum material savings.
6 Filtration: 5 ~ 50μm.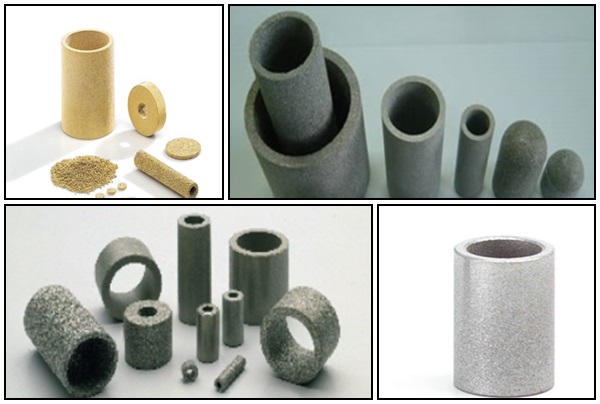 ---
Announcement:
If you can envision it,We can supply it. TEL:0086-0311-83289301 E-mail:sales@ubooem.com
· Ubo will do everything possible to provide exact and full product information based on metal mesh for your information.
· In order to give customer a clear image of the product,Ubo has taken some pictures, customer can dowmload for reference but using our picture for business is forbidden.
· Due to technique and other factors,product image might be slight different to the products itself,in case everything will follow the products.
· Ubo appreciate any suggestion on our product information or picture or anything else.
Available materials are: Stainless steel 316/316L, 304/304L, 310, 904, Titanium, Inconel, Hastelloy, Nickel, Monel and other alloys. etc. On request.
The Metal Sintered Powder Filter cartridge pore size can be adjusted by suitable selection of the powder size fraction and the process parameters.
| | | | | |
| --- | --- | --- | --- | --- |
| Length(mm) | Diameter(mm) | Filtration area(m²) | Accuracy(µm) | Media |
| 35~1500 | 15~120 | 0.01~0.2 | 2~200µm | SS wire mesh Stainless steel sheet |