V wire welded wedge wire mesh filter can be made in different height and width to address various strength application, meanwhile, the spacing of individual slots can be varied during fabrication if geologic conditions require these variations in a screen's construction.
Applications for Welded Wedge Wire Mesh Filter
Used in industries such as Sugar, Coal Mining & Quarrying, Mineral Processing, Cement, and Industrial & Urban Effluent Treatment etc.
Used as a pre-filter in urban & industrial waste treatment plants to improve the performance of the clarifier by drastically reducing the load.
Used for fiber removal in Starch industry.
Features for Welded Wedge Wire Mesh Filter
1) continuous gaps provide larger aperture ratio.
2) Precision gaps dimensions,long service life.
3) Easy to leakage,difficult to clog,wear-resistance.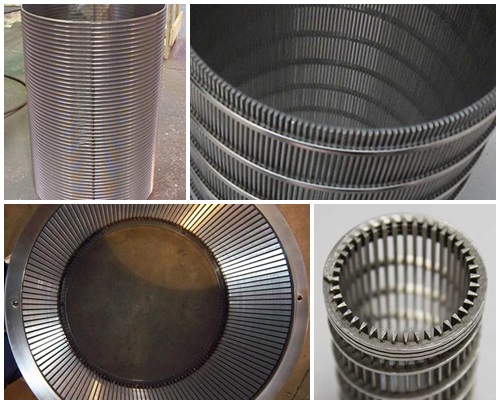 Ubo is specialized in producing and distributing wedge wire screen,lauter tun screens,sieve bend screen,sieve plate screen,water strainer&nozzle,screen nozzles,centrifuge screens and baskets,header-lateral.