Externally-fed drum screens, also called round slot tube. It is made of stainless steel wire, which is the most popular type because of outstanding chemical stability and corrosion resistance. The stainless steel cylindrical wedge wire screensis composed of working profile and support profile. It is produced on an automotive machine. The support profiles is placed on the suit position of the machine, during the surface profiles are spirally wounding, the support profiles are welded onto the surface profiles.
Feature of Externally-fed drum screens
Excellent roundness
Very good slot width precision
High mechanical load capacity
No form closure connection that would allow vibration of the profiled bars
Automated welding process for high-precision manufacturing
Perfectly adjusted screen basket profiles
Available for all screens
Surface finishing as required
Application of Externally-fed drum screens
Be suitable for all kinds pressure screen in pulp making system and paper making system.
Our pressure screen basket or drum has been exported to India, Bangladesh, Iran and other countries. All the customers satisfy with our products with a high quality and competitive price. We also can produce the products according to your detailed requirements with drawings.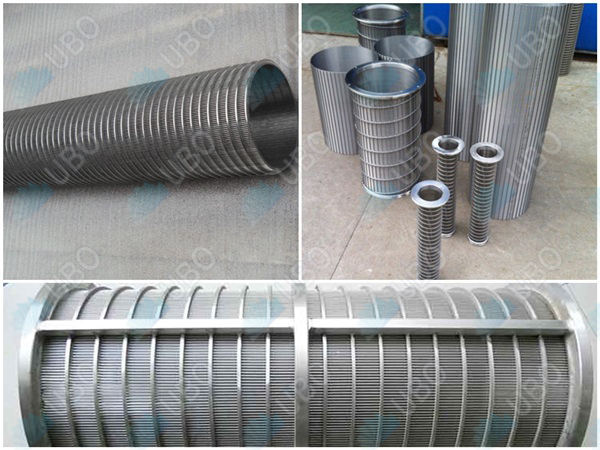 Ubo is specialized in producing and distributing wedge wire screen,lauter tun screens,sieve bend screen,sieve plate screen,water strainer&nozzle,screen nozzles,centrifuge screens and baskets,header-lateral.
Welcome to contact us for more information and cooperation.0086-0311-83289301.