v wire stainless steel filter is a combination of surface profiles and support profiles , fusion welded at each crossing . The shape of profiles are v /wedge , so it is non-blocked . Then, it helps our clients solve the solid and liquid separation problems .
Once the mixture of solid and liquid inlet the filter screen rolled , Our v wire stainless steel filter has rigid slot and allows solid separated completely . They are extensively applied to bar screen , fine vertical screen , rotary fine screen , drum screen ,step screen , grit classifieer and so on . Thanks to the v wire stainless steel filter the problem of sludge insufficient dehydration solved successfully .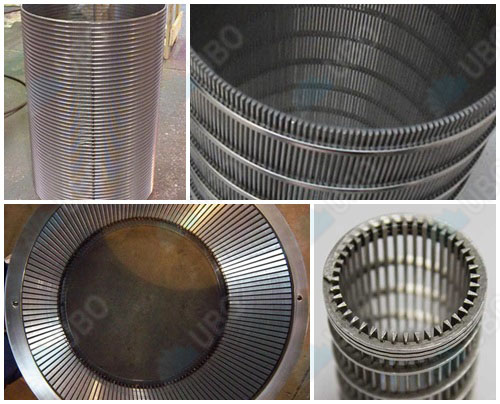 Application of v wire stainless steel filter in rotary fine screen
This screen pipe is applied to oil sol ution containing wax oil and asphalt or with high viscosity, it is widely applied in water treatment coarse and precise filtration of various industries, such as, power oil wells, gas wells, chemical, mining, paper making, environmental protection, metallurgy, sand—proof, decorative.
Feature of v wire stainless steel filter in rotary fine screen
1.The stainless steel water well screen is used throughout the world for water, oil, and gas wells, and for environmental well completions. It is the dominant screen type used in the water well industry.
2.This type of screen made up of rods and warp.the rod can be round wire,triangular wire and trapezoid wire.
3.The wire is welded to the rods and produces a rigid unit that has high strength and minimum weight.
4.The warp is triangular wire(v-shape wire).The water well screens have astructure and high open area;as well as accurate slot dimension.
5.Water well screen have heat -resising,anti-corrosive,good machine capability,last long ,satefy and reliability and so on.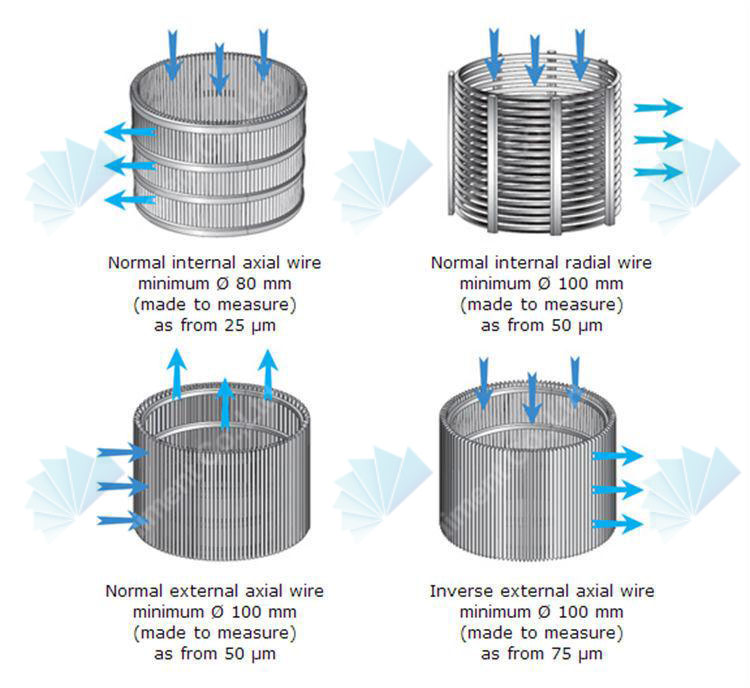 Ubo is specialized in producing and distributing wedge wire screen,lauter tun screens,sieve bend screen,sieve plate screen,water strainer&nozzle,screen nozzles,centrifuge screens and baskets,header-lateral.
Welcome to contact us for more information and cooperation.0086-0311-83289301.