The reversed slot screen is similar to the wedge wire screen cylinder and wedge wire screen tube, the wedge wire screen basket is also manufactured from V-shaped profile wires and various support rod. The support rod are resistance welded onto the profile wires to form a firm structure. Wedge wire screen basket has a narrow top and a wide bottom, which is suitable for various centrifuge machines.

The reversed slot screen is a very important component of centrifugal liners. The wedge wire screen basket commonly has flange on the bottom or top. It is connected to the machine by bolt and nuts. Sometimes, there are flanges on both the top and bottom of the wedge wire screen basket.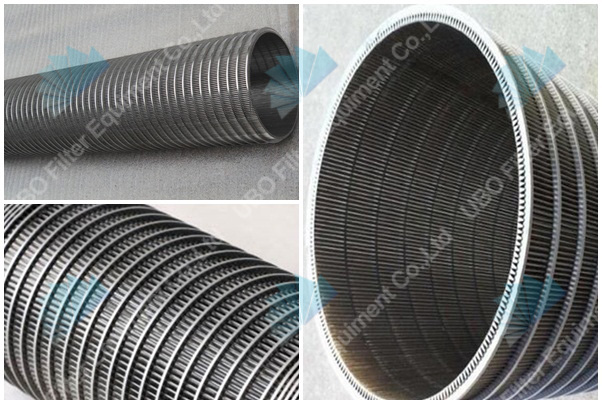 Application of reversed slot screen
Filter tube or wedge wire pipes are usually used as the water filter equipment. They are used in the deep well pump, submersible pump systems, they can also be used in water treatment equipment, environmental protection, the water of the sea into the industrial water and domestic water desalination treatment, water treatment, water softening treatment, oil chemical industry: the terminal filtration of oil products and chemical acid, alkali liquid filtration, alcohol and other organic solution of recycling.
Features of reversed slot screen
A continuous slot opening which significantly increases the available open area, thus providing a greater access to the water bearing zone.
Avoids clogging and ensures uninterrupted flow.
Ladder-like wire welded screens have the features of easy backwashing, last long, safety and reliability as well as low comprehensive cost.
Styles of connection: Flange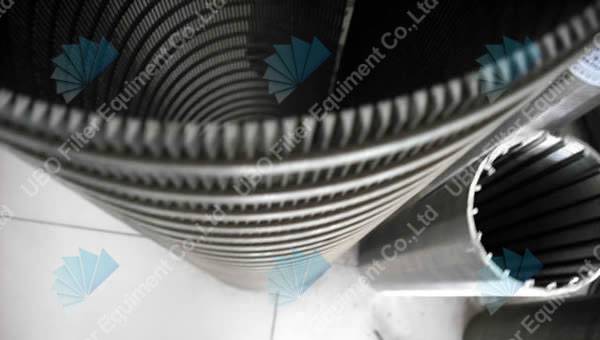 Material:stainless steel (304,316etc.)
Length: lengths up to 6 meters.
Diameter ranging from 1 inch -----45 inch.
Slot size: 0.10, 0.15, 0.20, 0.25, 0.30,....., 3.00 also achieved upon request.
End connection: Plain beveled ends for butt welding or threaded.
Open area up to 60%.