304 Wedge Wire Filter have flat type, cylinder type, slope type and basket type. So Wedge wire screen is called as flat welded screen panel, cylinder wedge screen and sieve bend screen basket.
Wedge wire screen filters are producing by profile wire and support rods with the materials of galvanized steel, stainless steel and low carbon steel.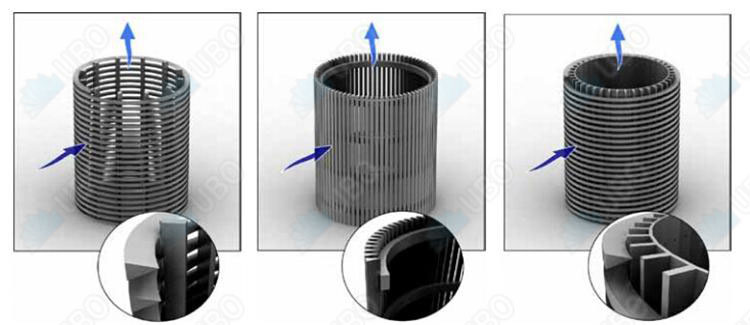 Advantages of 304 Wedge Wire Filter
1) Many wing pieces, no winding, highly efficient rotary drum type rotor.
2) Pulp consistency can reach 2.5~4%, reduce water consumption and fiber loss of production process.
3) Heavy impurity discharge tube, ensure the security of the sieve drum operation.
4) Advanced structure, strong and durable, easy dismounting, low energy consumption, less wastage fiber.
5) Equipped with automatic oiling and mechanical seal water monitoring device, high degree of automation.
6) Compact structure, small power, high output.
7) 1 year warranty and best after-sale service
Usage of 304 Wedge Wire Filter
Be suitable for all kinds pressure screen in pulp making system and paper making system.
Our Industrial Wedge Wire Screens Cylindrical has been exported to India, Bangladesh, Iran and other countries. All the customers satisfy with our products with a high quality and competitive price. We also can produce the products according to your detailed requirements with drawings.