The pre-pack screen have flat type, cylinder type, slope type and basket type. So Wedge wire screen is called as flat welded screen panel, cylinder wedge screen and sieve bend screen basket.
Wedge wire screen baskets are producing by profile wire and support rods with the materials of galvanized steel, stainless steel and low carbon steel.

Application of

pre-pack screen

water treatment, oilfield, mining, food industry, chemical industry, papermaking industry, decoration.
characteristics of pre-pack screen
High filtering accuracy , High strengh and durability good machine capability, last long, safety and reliability
Advantages of pre-pack screen
Avoids clog and ensures an uninterrupted flow.
strong structure and high open area
No maintenance, repair or shutdown
No need for suspended filter floor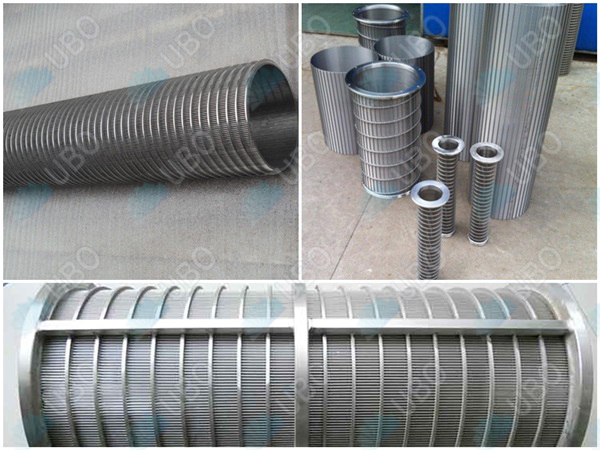 Ubo is specialized in producing and distributing wedge wire screen,lauter tun screens,sieve bend screen,sieve plate screen,water strainer&nozzle,screen nozzles,centrifuge screens and baskets,header-lateral.
Welcome to contact us for more information and cooperation.0086-0311-83289301.