The industrial SS screens is made up of rods and warp. The rod can be round wire, triangular wire or trapezoid wire.The warp is triangular wire (V-shaped wire). V-wire wedge wire screen pipes have a robust structure and large open area, as well as accurate slot dimension.
At the same time, water well screen stainless steel Wedge Wire wedge wire screen tube have many advantages such as heat-resisting, anti-corrosive, good machine capability,long service life, safety and reliability and so on. It can be used in many kinds of medium filtering.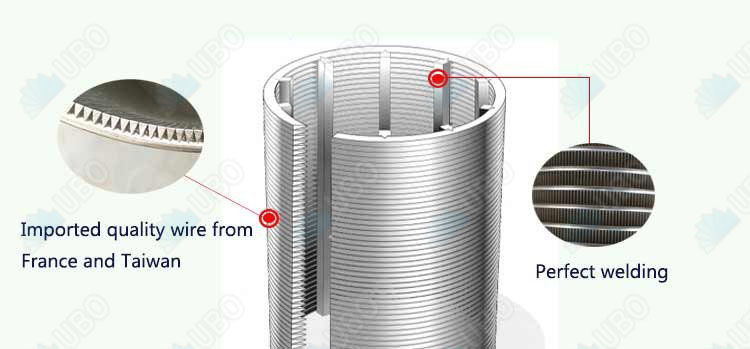 Features of industrial SS screens for sugar centrals
A continuous slot opening which significantly increases the available open area, thus providing a greater access to the water bearing zone.
Avoids clogging and ensures uninterrupted flow.
Ladder-like wire welded screens have the features of easy backwashing, last long, safety and reliability as well as low comprehensive cost.
Styles of connection: by welding or by threaded male/female coupling.
Standard length: 1m-5.85m
Application of industrial SS screens for sugar centrals
Use for oil well , water well ,deep well , geothermal well,control sand,liquid solids separation,water treatment,waste water treatment,filter element,the industrial wastewater treatment plants,dewatering equipment,power plant,chemical plant,dehydrate ,steel plant,nuclear power plant ,Pharmaceutical factory ,coal mine,The fixed double chamber bed anion, cation exchanger ,Anion exchanger,waste water treatment system, Sea Water Desalination ,industrial and municipal Water ,Wastewater Treatment plants,drinking water treatment,potable water treatment,purified wanter treatment,boiler water treatment,boiler water conditioning,resin water treatment,Softening water treatment equipment ,wastewater treatment,sewage treatment,Composite ion exchanger.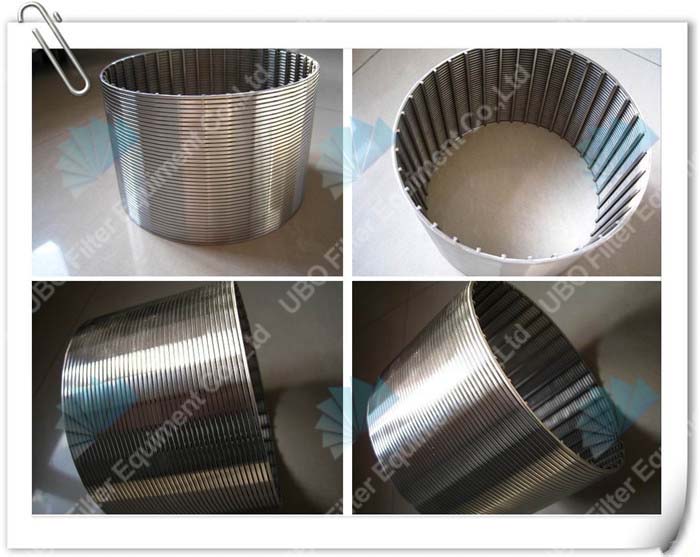 Ubo is specialized in producing and distributing wedge wire screen,lauter tun screens,sieve bend screen,sieve plate screen,water strainer&nozzle,screen nozzles,centrifuge screens and baskets,header-lateral.
Welcome to contact us for more information and cooperation.0086-0311-83289301.