Our high quality custom built flat panel wedge wire screens, manufactured either framed or unframed with a variety of support rods, offers a high strength, long lasting, economical solution to the market. They come in commonly shaped wedge wire profiles and offer good screening efficiency across a wide range of applications. Flat wedge wire screens are excellent for use to de-water, de-slim, drain and rinse, wet classify, dry classify, filter, dry and cool. They are recommended for use in any application that requires efficient liquid-solid separation.
Features of flat panel wedge wire screens
Accurate slot gap, high efficiency performance, stable structure, anti-high temperature, anti-corrosive, good mechanical properties, long-lasting and durable, safe and reliable, various field can be applied.


Applications of flat panel wedge wire screens
flat panel wedge wire screens are used in Petrochemical, Fish Diversion, Pulp & Paper, Waste Water, Food, and Architectural industries.

-- Resistance welded to offer high strength, small slot openings and large open area

-- Wedge wire widths starting at .030".
-- Manufactured slot openings from 0.005".
-- Standard in 304 and 316 stainless.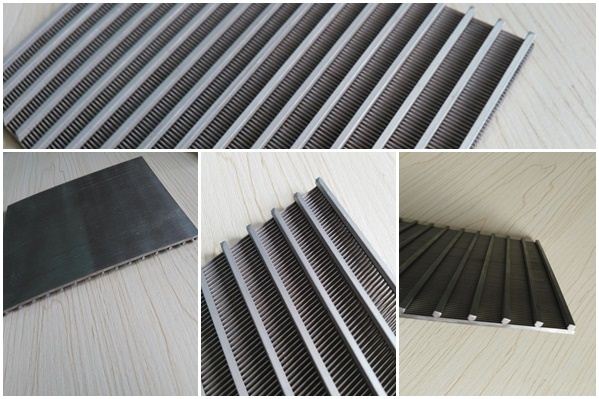 Panel Screen Standard Specifications:
Slot size (mm): 0.025mm 0.10, 0.15, 0.2, 0.25, 0.30-3mm
Open area: up to 60%
Material: low carbon, low carbon galvanized steel (LCG) steel , stainless steel (304 etc.) Lengths up to 6 meters
Diameter: ranging from 25 to 800mm
End connection: plain beveled ends for butt welding or threaded
Material: Low Carbon Galvanized ( LCG ) and Stainless Steel (SS)
Slot (mm): 0.025 0.1、0.25、0.50、0.75、1.00、1.50、2.00、3.00 and so on.