Wire wrapped screens is manufactured by a V or wedge shaped wire around an internal array of longitudinal support rods. Each intersection point of this wire is fusion welded. The V or wedge shaped profile wire wraps around the support rods over the full length of the screen creating a continuous slot opening, hence the screen allows water (oil) to enter your well freely in ample quantities while at the same time keeps the majority of sand and gravel out of the well.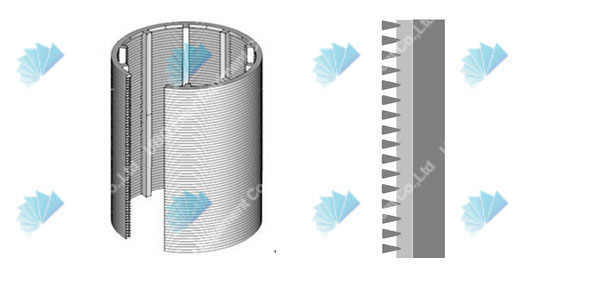 Advantages of Wire wrapped screens
The Wedge Wire Screen is composed of rod strips and V shaped wires through manufacturing on specialized welding machine. The rib strips and V shaped wires will be welded by resistance welding, has enough welding strength, equally slot gap, high corrosion resistance, large filter area, good permeability, simple structure


Applications of Wire wrapped screens
The rod can be round wire, triangular wire or trapezoid wire. The warp is triangular wire (V-shaped wire). Water well screens have a structure and high open area, as well as accurate slot dimension. At the same time, Wedge Wire Screen have heat-resisting, anti-corrosive, good machine capability, last long, safety and reliability and so on characteristics. Wedge Wire Screen can be used in many kinds of medium filtering.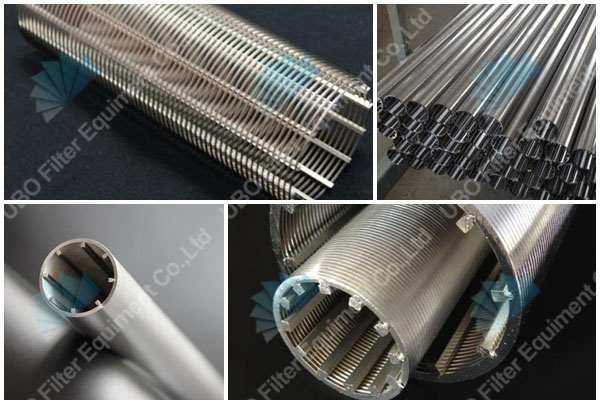 Ubo is specialized in producing and distributing wedge wire screen,lauter tun screens,sieve bend screen,sieve plate screen,water strainer&nozzle,screen nozzles,centrifuge screens and baskets,header-lateral.