Steel Wedge Sieve Plate is made by wedge wire mesh(V shape wire),it's often used in water purification,drum filter,well,oil well,sand filtration,coal, thermoelectricity equipment,resin capture set and etc.
Steel Wedge Sieve Plate is composed of ribs and V—winding wire, manufactured with advanced special welding equipment.Ribs and V—winding wire are connected with resistance weld by special equipment and has the advantages, such as, high welding strength, homogeneous gap, corrosion resistance, large effective filtration area, good permeability,simple structure, and slot size is 20 micron or larger for users to choose freely.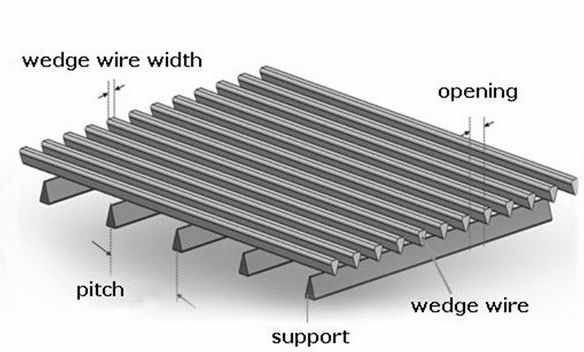 Structure of Steel Wedge Sieve Plate
1.Support wire outside and Wedge wire inside
2.Wedge wire outside and support wire inside
Steel Wedge Sieve Plate Shape: Plate,Disc,Panel,Cartridge,Bended,Cone and etc.
Application of Steel Wedge Sieve Plate
Coal mine,Iron mine,oil well,water well,gas well,sand filtration,paper water filtration,resin capture,soft water filtration and etc in food,pharmacy,alcohol and painting industry.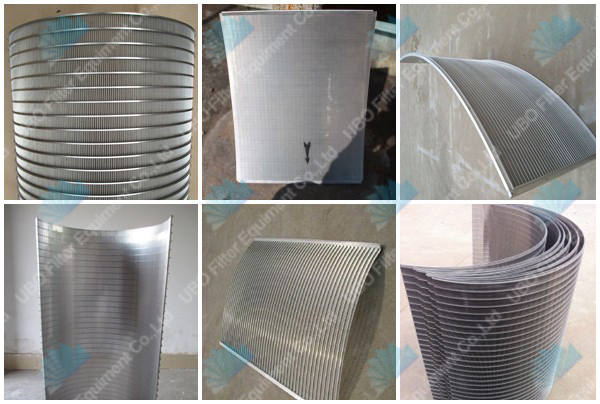 Ubo is specialized in producing and distributing wedge wire screen,lauter tun screens,sieve bend screen,sieve plate screen,water strainer&nozzle,screen nozzles,centrifuge screens and baskets,header-lateral.
Welcome to contact us for more information and cooperation.0086-0311-83289301.