sieve bends screen is easy to penetrate, having good wear-resisting and corrosion resistance. With Trapezoidal cross-section, even gap, stable welding quality, large opening area, long life time, high strength and high load capacity, it can be made into various shapes. The dimensions, wire diameter, slot and frame structure can be customized.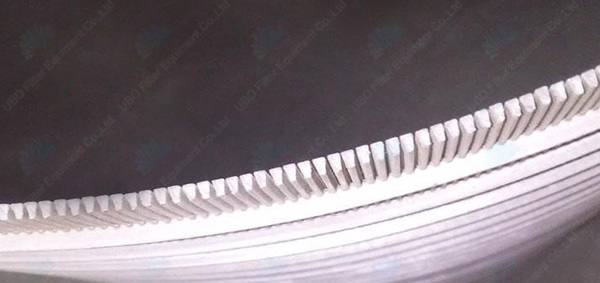 Uses for Side Hill Screens:
Side Hill Screens Sieve Bend Screens (Sidehill, DSM, Parabolic) are custom designed to separate solids from liquids in various applications including food processing, pulp and paper, waste water cleanup,surface water intakes, corn wet milling, coal preparation, and gold recovery.The gravity-fed Sieve Bend design provides for effective dewatering and allows the solids to slide off the end
of the screen surface.
Features for Side Hill Screens:
1.Filter pipe with high porosity is more efficient for the construction of water, oil and gas wells.
2.Filter pipe with low operating costs and high porosity is more conducive to groundwater infiltration, and plenty of deep water make the water level drop reduced, thereby reducing energy consumption.
3.Reducing pump wear, under the same conditions, the high porosity makes groundwater infiltration rate in the filter pipe penetration rate more slowly compared to other filtration apparatus, thus avoiding the sand enter the filter pipe in the larger pressure,reducing pump wear.
4.to extend the life of the well, relatively speaking, a high groundwater infiltration drainage pipe filter pores easier, low flow rate, extending the life of the well.