Direct wrap-on pipe screen, also called round slot tube. It is made of stainless steel wire, which is the most popular type because of outstanding chemical stability and corrosion resistance.
As we all know, the wire wrap V shaped screen pipe is composed of surface profiles and support profiles. The wire type of surface profile is commonly triangular wire, which is also called V-shaped wire. The support wire can be triangular wire, round wire and trapezoid wire.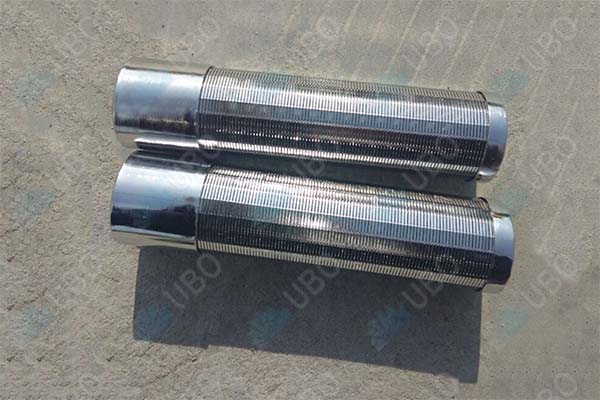 Characteristics of Direct Wrap-on Screen Pipe
1) The sand filter tubes have the efficient sand prevention performance can preferably forbid the formation particle and fulfill the need of sand control.
2) Even filter pores, high permeability and anti-blocking.
3) Large filtering area, small flow resistance and high oil extraction rate
4) Stainless material has the corrosion resistant ability of antacid, alkali and salt, can easily suit the special requirement of the petroleum well. And the slot wont be enlarged because of the corrosion.
5) Multiple structure was welded together with stable filtering pore which made the strong non-deformability.
Application of Direct Wrap-on Screen Pipe
Used in industries such as Sugar, Coal Mining & Quarrying, Mineral Processing, Cement, and Industrial & Urban Effluent Treatment etc.
Used as a pre-filter in urban & industrial waste treatment plants to improve the performance of the clarifier by dramatically reducing the load.
Used for fiber removal in Starch industry.