wedge wire screen tube for filter support cores is made by wrapping and welding stainless steel V-shaped profile wire cylindrically around support rods under automatic wire screen machine. Each profile wire and support rod is welded by resistance welding.
Features of 6 5/8 inch and 7 inch well casing and screen tube
1) Continuous opening has greatly increased the water flow area, so offers a better contact with the aquifer.
2) V-type profile of the structure to avoid clogging and ensure smooth flow.
3) Continuous long-term effective use of the pore.
4) Trapezoidal filter pipe offers a solid structure, high porosity, and accurate poring.
5) Trapezoidal wire filter pipe is easy for washing, long service life, safe, reliable, comprehensive and low cost.
Application of 6 5/8 inch and 7 inch well casing and screen tube
Wedge Wire Screen Tubes are mainly used for geothermal well exploring(2)High quality(3)Competetive priceWe are manufacture of 6 5/8 slotted casing pipe,, well screens and other well tubes. We have enjoyed a high reputation throughout the world and we have widely exported to many countries.Application: Oil drilling, water treatment, for gas or oil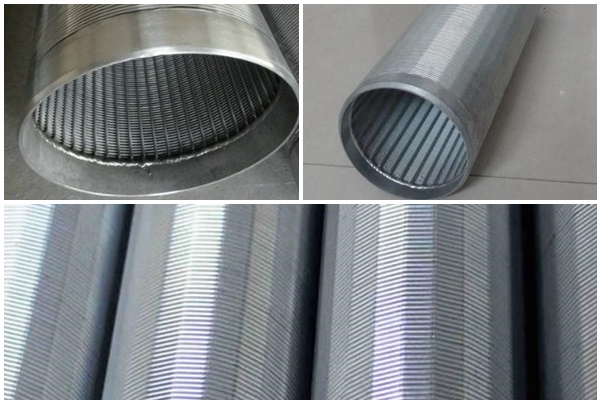 Material:stainles steel
Lehgth:max 6 meters
Slot:0.02,0.05,0.2,0.5,1mmetc
Size

Inner Diameter

Outer Diameter

in

mm

in

mm

in

mm

25/8

67

35/8

45/8

55/8

65/8

85/8

103/4

123/4