what are screens in mining
---
What are screens in mining?
Mining screens are used in sorting, classifying, dewatering, scalping, and desliming applications. It can separate rocks, ores, and other materials by size, shape, or other characteristics.

As a type of mechanical screening, this practice occurs in various industries such as mining and mineral processing, agriculture, pharmaceutical, food, plastics, and recycling.

Screening equipment for mining mineral processing can use various screen panel media and material options. YUBO can provide the most efficient and cost-effective solution for your mine processing.

Genellary speaking, the wedge wire screen flat panel, basket, DSM screen, and polyurethane screen are the most commonly used in mine screening. And the materials are almost all stainless steel. All we can be custom according to the applications.


What are the physical principles of screening in mining?
●Vibration - either sinusoidal vibration or gyratory vibration.
●Sinusoidal Vibration occurs at an angled plane relative to the horizontal. The vibration is in a wave pattern determined by frequency and amplitude.
●Gyratory Vibration occurs at near level plane at low angles in a reciprocating side-to-side motion.
●Gravity - This physical interaction is after the material is thrown from the screen causing it to fall to a lower level. Gravity also pulls the particles through the screen media.
●Density - The density of the material relates to material stratification.
●Electrostatic Force - This force applies to screening when particles are extremely dry or wet.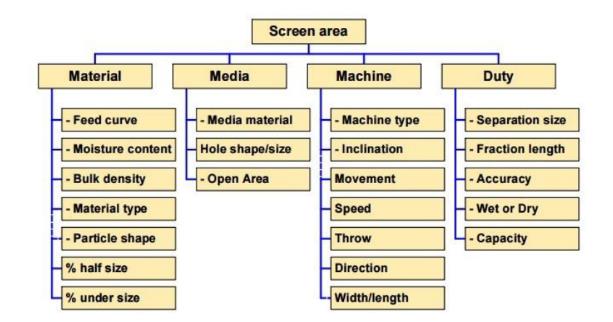 Find trusted mine screens sellers. Any requirements and problems can ask us at any! Email: sales@ubooem.com

WhatsApp/skype: +86 136 5328 5589
WeChat: +86 173 6301 0656