Special stainless steel wire mesh (felt) as the filter material, stainless steel (304,316,316 L) within the core, end caps, Sintered Metal filter, silicon (F, EPDM) rubber O-ring double / flat seal.
Sintered Metal filter process using argon welding joint, multi-pleated filter layer folding process to form a complete filter, no leakage and the media off.
Application of the sintered metal filter:
(1)Used in food and beverage industry(milk powder,tea,coffee and etc)
(2)Used in chemical and pharmaceutical industry(pharmaceutical products,plastic Recycling and Precision sieving of powders and etc.)
(3)Used in petrochemical industry.
(4)Used in water treatment system.
(5)used in aerospace industry.
Advantage of sintered metal filter:
(1) Strength: As a fourth and fifth layers do support, with high mechanical strength and compressive strength.
(2) Easy to clean: As a result of surface of the filter material, having means for cleaning characteristics, especially suitable for backwashing.
(3) Easy processing: suitable for cutting, bending, stamping, drawing, welding and other processes.
(4) High temperature: 480 °C can withstand high temperatures.
(5) Corrosion resistance: As a result of SUS316L, 304 materials, the corrosion resistance.
(6) Filtration: Filtration range of 1μ-100μ, has a reliable filter performance.
(7) Stability: Because there are two layers to do to protect the screen, plus solid melting diffusion sintering process which make filters is not easily to deform.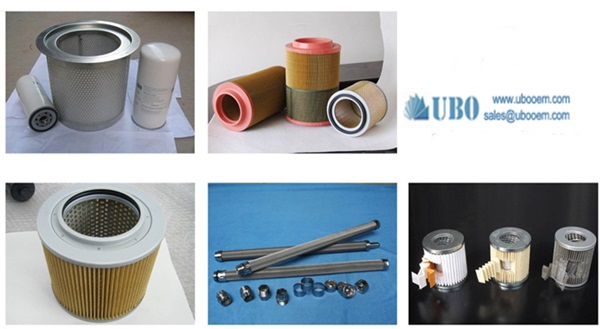 ---

Announcement:

If you can envision it,We can supply it. TEL:0086-318- 5183240 E-mail:sales@ubooem.com
· Ubo will do everything possible to provide exact and full product information based on metal mesh for your information.
· In order to give customer a clear image of the product,Ubo has taken some pictures, customer can dowmload for reference but using our picture for business is forbidden.
· Due to technique and other factors,product image might be slight different to the products itself,in case everything will follow the products.
· Ubo appreciate any suggestion on our product information or picture or anything else.
Filtering accuracy: 0.2μm, 0.3μm, 0.4μm, 0.5μm, 1.0μm, 3.0μm
Filtration efficiency: 99.999%
Standard membrane tube diameter: Φ18mm (Φ5 ~ Φ70mm)
Standard membrane tube length: 330mm (~ 1000mm)
Standard membrane area: 0.019m2 / support
Can withstand the maximum pressure: 0.08MPa
The maximum working temperature: 130 °C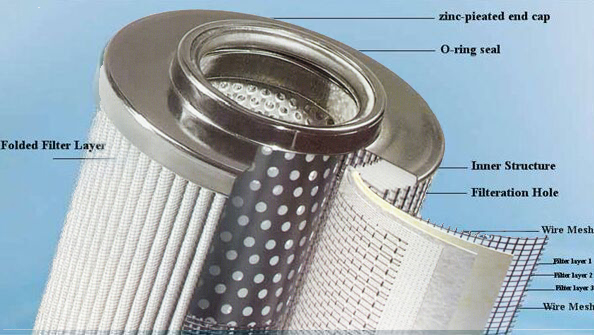 | | | | | | | |
| --- | --- | --- | --- | --- | --- | --- |
| Size (inch) | O.D (mm) | Slot (inch) | Collapse Strength (Psi) | Tensile Weight (Ton) | Wrap(thick*deep) (mm) | Rods (mm) |
| 4 | 117 | 0.04 | 395 | 6 | 2.2*3.0 | 3.8mm/22 |
| 4 | 114.3 | 0.04 | 395 | 6 | 2.3*3.0 | 3.8mm/22 |
| 6 | 168.3 | 0.04 | 252 | 8 | 2.3*3.5 | 3.8mm/32 |
| 8 | 219.1 | 0.01 | 399 | 10.5 | 3.0*5.0 | 3.8mm/48 |
| 8 | 219.1 | 0.02 | 370 | 10.5 | 3.0*5.0 | 3.8mm/48 |
| 8 | 219.1 | 0.04 | 323 | 10.5 | 3.0*5.0 | 3.8mm/48 |
| 10 | 273.1 | 0.01 | 206 | 11 | 3.0*5.0 | 3.8mm/50 |
| 10 | 273.1 | 0.02 | 191 | 11 | 3.0*5.0 | 3.8mm/50 |
| 10 | 273.1 | 0.04 | 167 | 11 | 3.0*5.0 | 3.8mm/50 |