Sinter Metals Filters C276,Sinter Filters Elements are made of bronze,stainless steel and titanium ball or irregular powders. This filter elements via high temperatures sintering process to be any shape by the moulds.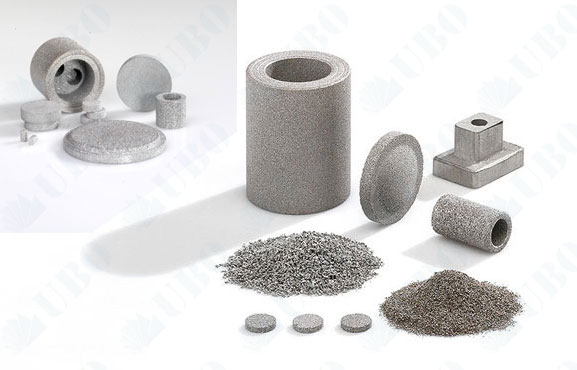 Application for Sinter Metals Filters C276:
It is mainly used for macromolecule polymer filtration, high temperature gas filtration, hydraulic system filtration, high-precision ink filtration, pre-filtration of high-precision membrane, catalyst carrier and regeneration, food, drink and pharmaceutical.


Details for Sinter Metals Filters C276:
Metallurgical materials can be produced as powder. Shape, size and distribution of the powder particles are selected based on the specifications of the filter to be produced. Besides permeability, grade efficiency and mechanical strength, the corrosion resistance often is of prime importance for the field application. SIKA-R...IS elements are manufactured in a wide variety of materials depending on the requirement. The most popular materials are stainless steel alloys as well as Titanium, Monel, Inconel, Hastelloy and other special materials


Advantages for Sinter Metals Filters C276:
1) Cleanable, can be for used many times.
2) High dirt holding capacity,high filtering accuracy,longer on stream life.
3) Pleatable,provide a large filter area, and can be welded and machined.
4) High porosity and excellent permeability which results in low pressure drop and large flow.
5) Corrosion resistance of nitric acid,alkali,and organic solvent proof. It can be used for a long period of service in the temperature of 600°
Note for Sinter Metals Filters:
1.Reinforcing type,thickening type,add-protection mesh type and other types are available on request.
2.Detection filter precision and dirt holding capacity according to chinese standard GB/T18853-2002.
3.Detection Bubble point pressure according to chinese standard GB/T5249.
4.Detection air permeability according to chinese standard GB/T5453, pressure difference is 200 pa, medium is air.
5.Detection breaking tenacity according to chinese standard GB/T228.