Stainless Steel Sintered Netting are sintered together in vacuum by stainless steel wire 5-layer sintered wire mesh strainer made as Stainless Steel Sintered Netting boast of fine micron filtering, good permeability , high strength, easy to clean, good corrosion resistance, durable at work and no immigration of materials, especially for bounce-back cleaned without dismantling on the product line. We have been in this line about 30 years,so we have absolutely advantage in price,quantity,delivery time.
As an original manufactory and supplier about all kinds of filters. Mainly including filter cartridges,5-layer sintered wire mesh strainer ,filter disc,filter bag,filter mesh etc. And can be made it according the customers' requirement.
Application for 5-layer sintered wire mesh strainer:
The filter has been widely used in transfomer oil, turbine oil, hydraulic oil, aviation kerosene, petrolum, chemical, power plant, coal carbon, mining, pharmaceutical, food and engineering industries.
Characteristic for 5-layer sintered wire mesh strainer:
Filter cylinders, the core parts of the device, are made of the multi-layer stainless steel wire.
Besides those mentioned above, MWC elements have also superior corrosion andabrasion resistance,especially suitable for fine filtration of high temperature, high pressure and viscous fluids.In comparison to the particle size distribution of powder materials, the range of diameters of the fibres is very uniform,resulting in an equally narrow range of pore diameters. This ensures an optimal ratio of filter grade to permeability.
Technical Parameters for 5-layer sintered wire mesh strainer:
Working Pressure≤31.7Mpa
Working Temperature≤300oC
Medium Viscosity≤260Pa.S
Allow Pressure Drop≤10Mpa
Dirt Holding Capacity≥16.9~41Mgcm2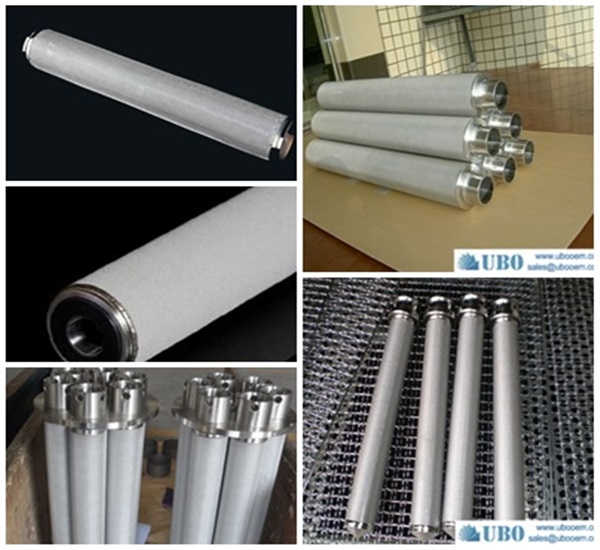 Announcement:
If you can envision it,We can supply it. TEL:0086-0311-83289301 E-mail:sales@ubooem.com
·Ubo will do everything possible to provide exact and full product information based on metal mesh for your information.
·In order to give customer a clear image of the product,Ubo has taken some pictures, customer can dowmload for reference but using our picture for business is forbidden.
·Due to technique and other factors,product image might be slight different to the products itself,in case everything will follow the products.
·Ubo appreciate any suggestion on our product information or picture or anything else.