Description of wedge wire screen for fish protection
---
Wedge wire screens are made up of rods and wire. The rod can be round wire, triangular wire or trapezoid wire. The wire is triangular wire (V-shaped wire). Water well screens have a structure and high open area, as well as accurate slot dimension. At the same time, water well screens have heat-resisting, anti-corrosive, good machine capability, last long, safety and reliability and so on characteristics. It can be used in many kinds of medium filtering.
Application of wedge wire screen for fish protection
1.Architects specify Wedge Wire Screen for column and wall covers and various decorative appplications;
2.Different kinds and specification of screens are used in moter-pumbed wells and geothermal wells;
3. Wedge Wire Screen are used on food processors;
4.pulp and paper plants;
5.Mineral procesors,refiners,waster water treatment and water supply systems.
Features of wedge wire screen for fish protection
Accurate filtering performance.
High efficiency.
Narrow slot openings.
Normal or high grade type for choice.
Various edge types.
Wide range of diameters for choice.
Special sizes can be customized.
Economical but high grade.
Corrosion resistance.
Rust resistance.
Long service life and durable.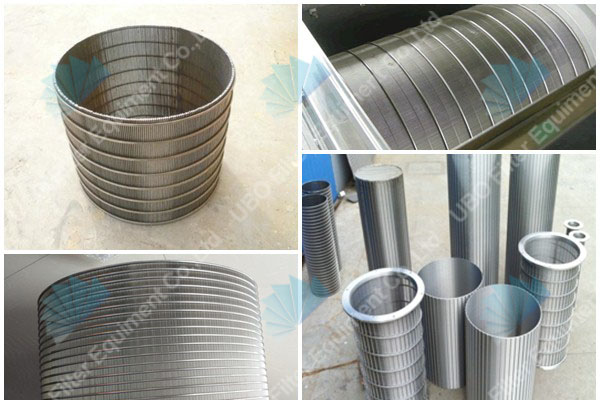 Specification of the wedge wire screen for fish protection
---
Materials :SS 304,316,316L, Stainless steel and Low carton, low carton galvanized steel (LCG)
Application:water well,water treatment equipment, environmental protection,tap water treatment, water softening, petroleum chemical industry.
characteristics:High filtering accuracy , High strengh and durability
Slot size: 0.20mm also achieved upon request.
Wire diameter: 1.5x2mm , 2x3mm
Diameter: 80mm
Length:As your requirement
Production And Sales of wedge wire screen for fish protection
---