wedge wire / stainless steel material welded wedge wire screen / flat welded screens in a large variety of surface and support wire combinations, that can be applied for simple screen plates to heavily reinforced reactor internals.
Characteristics of wedge wire for flow Distribution
The benefit of wedge wire screen is more open area, have very precise openings ,maximum design flexibility, stronger and more durable, economical ,easier installation and long-term operating etc.
2. Material
Stainless steel wire, steel wire, iron wire, galvanized wire etc .

Applications of wedge wire for flow Distribution
The product is especially suitable for fluids containing wax, asphalt and high viscosity. Widely used in coarse and fine filtration of water treatment of power oil wells, gas wells, wells, chemical, mining, paper making, environmental protection, metallurgy, food, sand, Decoration and other industries
Features of wedge wire for flow Distribution
High mechanical strength, can withstand greater pressure
Uniform aperture, form uniform filter cake, beneficial backwash regeneration
Wedge-shaped filter gap, improve backwash regeneration capacity
High pressure, high temperature, anti-aging, corrosion resistant, available for many types liquid.
Almost two-dimensional filter, without particle accumulation, can gather energy when backwash, good backwash effect.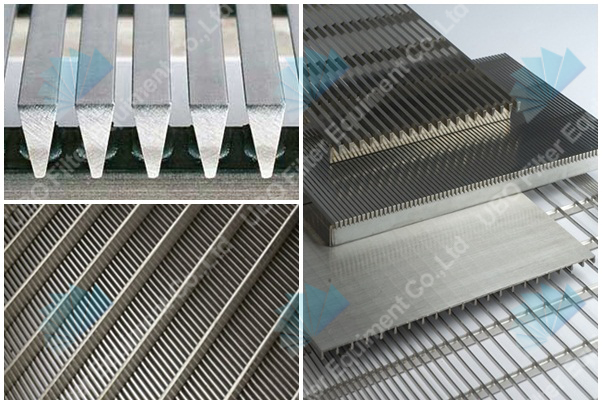 Ubo is specialized in producing and distributing wedge wire screen,lauter tun screens,sieve bend screen,sieve plate screen,water strainer&nozzle,screen nozzles,centrifuge screens and baskets,header-lateral.
Welcome to contact us for more information and cooperation.0086-0311-83289301.