Spiral screen tube consist of V-shape profile wire and the longitudinal support rods. theV wire is welded to the rods and produces a rigid unit that has high strength and minimum weight. so Water Well Screens has sturdy constriction and good mechanical property.

The V-shape section plane can avoid blockage and make sure of the unimpeded water. The consecutive slot have more open area, and it can reduce the speed of the water entering to avoid the sand entering the Water Well Screens under the great pressure, so it can filter sand better. Meanwhile, the slot of Water Well Screens can change according to the real condition of the earth.
Application of spiral screen tube
Use for oil well , water well , geothermal well , sewage and industrial wastewater disposal plants, food equipment, liquids filtration,cleaning treatment.
Features of spiral screen tube
A continuous slot opening which significantly increases the available open area, thus providing a greater access to the water bearing zone.
Avoids clogging and ensures uninterrupted flow.
Ladder-like wire welded screens have the features of easy backwashing, last long, safety and reliability as well as low comprehensive cost.
Styles of connection: Flange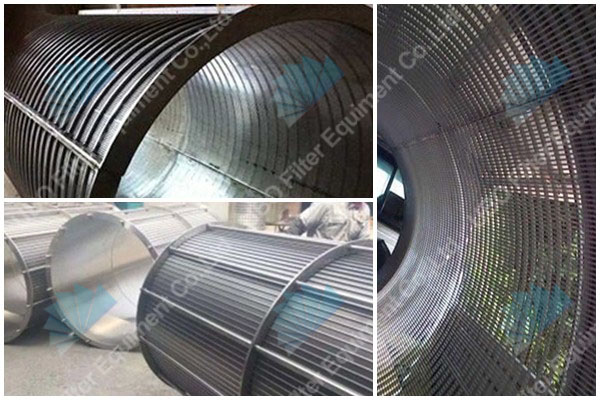 Ubo is specialized in producing and distributing wedge wire screen,lauter tun screens,sieve bend screen,sieve plate screen,water strainer&nozzle,screen nozzles,centrifuge screens and baskets,header-lateral.
Welcome to contact us for more information and cooperation.0086-0311-83289301.