UBO offer a reliable and efficient range of Stainless Steel Wedge Wire Filter Cartridges. Our offered products are extensively demanded by various industries and are manufactured in accordance with the industry set norms and guidelines. Post-production, we test each product on various stages to give our clients
Use of sand tubes
:oil well , water well , geothermal well , sewage and industrial wastewater disposal plants, food equipment, liquids filtration,cleaning treatment
Characteristics of sand tubes
1. Custom Designed and Engineered
Each project is specifically designed to ensure complete satisfaction. We provide guidance and support from project concept to completion.
2. Longer lasting.
Wedge Wire Screens, whose manufacturing standards are the most stringent in the industry, are extremely durable and have high resistance to abrasion, corrosion and impact damage.
3. Lower Maintenance.
The rugged construction and high quality of materials make possible a product that lasts longer and requires less maintenance.
4. Less Costly.
Superior operating efficiency, extended service life and reduced main-tenance needs combine to reduce the true cost of Wedge Wire Screens to plant operators.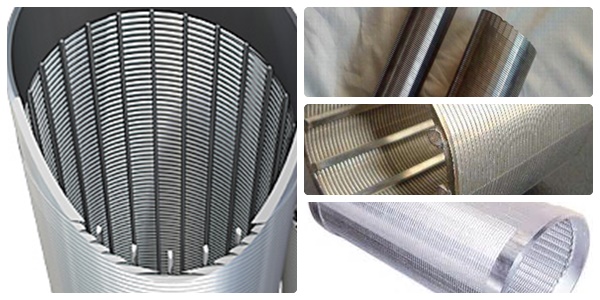 Ubo is specialized in producing and distributing wedge wire screen,lauter tun screens,sieve bend screen,sieve plate screen,water strainer&nozzle,screen nozzles,centrifuge screens and baskets,header-lateral.
Welcome to contact us for more information and cooperation.0086-0311-83289301.
Material:stainless steel
Length: MAX 6 meters.
Diameter:MAX 280mm
Slot size: 0.10, 0.15, 0.20, 0.25, 0.30,....., 3.00 also achieved upon request.
Slot Width Tolerance
Slot width shouldn't exceed 0.02mm and shouldn't less than 0.01mm compare to standard size when slot width is below 0.2mm
Slot width should be controlled within ± 0.02mm compare to standard size if slat width is bigger than 0.25mm
Plating
Hard plating the wedge bar surface, plating thickness is 0.20-0.30mm. surface hardness >HRC : 60-66 (HV700-900)Product structure : wedge wire screen and stainless steel pipe