UBO supply numerous combination of Dewatering Screens for static dewatering equipments. The dewatering Screens has gravidity feed. The solid particles and the liquid are separated on a bend or folded wedge wire screen. The liquid flow through the panel screen, although the solid particles roll down.
In order to optimize the performance of dewatering, we propose tilted wires panel screen adapted to each particular application.

Features of Wedge Wire Dewatering Screens
Wedge wire screen panel can be re-used repeatedly. The precise filter ratings are from 20 micrion. Besides of this flat one, CHINASLOT screen filter are also available in the form of tubes, panels, filter cylinders and bags and special filter elements. It is made by welding with profile wire on every connection spots.
Usages of Wedge Wire Dewatering Screens
• Pulp and paper
• Sugar production
• Starch production
• Malting
• Food and beverage applications
• Machine coolant filtration
• Sludge dewatering
• Dewatering vibratory panels
• Drying vibratory panels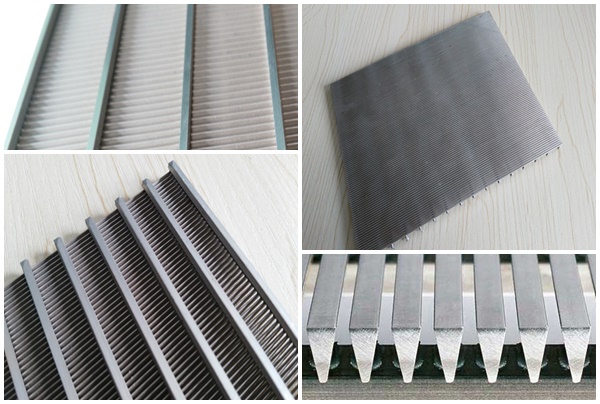 Dewatering Screens are used in mining and aggregates industries for dewatering applications and are designed to withstand the stresses of centrifugal dryer systems.
Available in 14, 16, and 20 degree with openings from .020" to .060". 5/32" or 1/8" Grade Wire.
With or without Dam Rings.
Quality constructed Dewatering Screens used in the food processing industry for dewatering, sizing and drying applications.
wedge wire screen specification: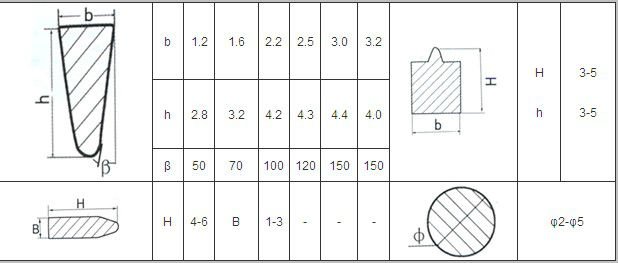 Name:

Wedge wire screen panel

Material:

stainless steel (304,316etc.)

Wedge Wire (mm):

Width : 0.75 1.50 1.80 2.30 3.00 3.30 3.70

Height : 1.50 2.00 2.50 2.70 3.60 4.30 4.70 5.60 6.30 7.00

Support Rod (mm):

Width : 1.00 1.80 2.00 3.00 4.00 5.00

Height : 2.00 2.50 3.00 5.00 6.00 8.00

Width:

from 1 inch -----45 inch.

Length:

lengths up to 6 meters.

Slot size:

0.02,0.05,0.1 0.15, 0.20, 0.25, 0.30,....., 3.00 also achieved request.

Pitch:

10-300mm

Note:

Other specifications can be customized according to your requirement