Details Discription of the SS Wedge Wire Pressure dewatering drum screen
UBO Produce Design And Sell all kinds of wedge wire basket screen and drum screen for dewatering, separater, filter and so on.
UBO drum screen are selling well allover the word. Welcome to send enquiry to us if any drum screens in need.

UBO design the drum filters With a wide range of wire and rod shapes, sizes and materials, we will work with you to select the ideal combination for the product you are looking for, creating the optimum screens for your cleaning and filtration application.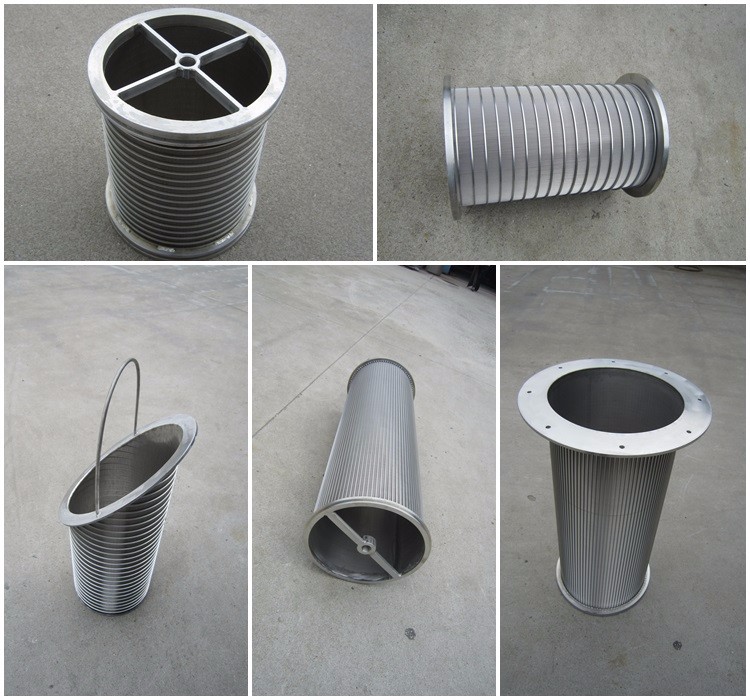 Advantages ofSS Wedge Wire Pressure dewatering drum screen
Free Clearance: The wedge-shaped sections of the wire from aperatures that become progressively wider in a downward direction, thus ensuring rapid flow of material through them. Clogged and blinded aperatures are reduced to an absolute minium.
Lateral Strength: In our opinion no form of screening surface witl i apertures as fine as those of wedge wire screens, can compare with the mechanical strength and working efficiency of wedge wire.
Percentage Open Area: For a given aperature size, wedge wire screens have a much larger percentage of open area than conventinal sieves.
Wearing Life: Owing to a greater wearing area being provided by hat top surfaces, wedge wire screens retain their aperature for a longer duration than round wire screens.
Some other advantages of Looped type of wedge wire screens over other type of screens and also other type of wedge wires are:
Self Supporting High Abrasition resistance Low pressure drop High resistance to Vibration
Looped Wedge Wire Screen construction is particularly recommended when high Vibration resistance and fine accurate aperture are needed.