Wire screen is made by wrapping and welding stainless steel V-shaped profile wire cylindrically around support rods under automatic wire screen machine. Each profile wire and support rod is welded by resistance welding.
Advantage of Wire screen used in sugar juice
High strength
High hardness
Abrasion resistant
Corrosion resistant
Uniform aperture
Good transfusion
Easy to clean
Characteristics of Wire screen used in sugar juice
The benefit of Wire screen used in sugar juice is more open area, have very precise openings ,maximum design flexibility, stronger and more durable, economical ,easier installation and long-term operating etc.
Material
Stainless steel wire, steel wire, iron wire, galvanized wire etc .
Application of Wire screen used in sugar juice
The wedge wire cylinders are widely used in mineral processing,coal processing,food processing,water treatment,petrochemical industry,architecture industry, as well as many other applications involving liquid & solids separation.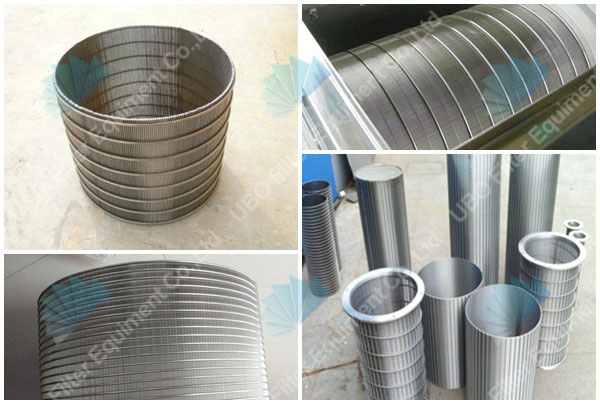 Ubo is specialized in producing and distributing wedge wire screen,lauter tun screens,sieve bend screen,sieve plate screen,water strainer&nozzle,screen nozzles,centrifuge screens and baskets,header-lateral.
Welcome to contact us for more information and cooperation.0086-0311-83289301.