Wedge wire sieve bend screen filter having good wear-resisting and corrosion resistance. With Trapezoidal cross-section, even gap, stable welding quality, large opening area, long life time, high strength and high load capacity, it can be made into various shapes. The dimensions, wire diameter, slot and frame structure can be customized.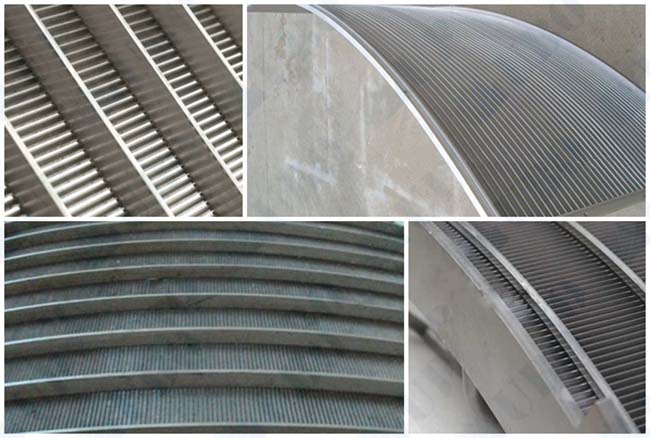 Application for Wedge wire sieve bend screen filter:
They are used in industries such as Sugar, Coal Mining & Quarrying, Mineral Processing, Cement, and Industrial & Urban Effluent Treatment etc. Sieve bend screens are also used as a pre-filter in urban & industrial waste treatment plants to improve the performance of the clarifier by dramatically reducing the load. Widely used for fiber removal in Starch industry.
Advantages for Wedge wire sieve bend screen filter:
A continuous slot opening which significantly increases the available open area, thus providing a greater access to the water bearing zone.
A 'V' shaped wedge wire which avoids clogging and ensures uninterrupted flow.
A uniform and efficient well development due to the continuous slot opening.
Offering great strength. precision, long service life.