SS wedge wire arc curved screen plate is called Wedge Wire wedge wire hillside screen ,sieve bend screen and DSM screen etc ,are widely used in various industries, especially suitable for low maintenance applications as sieves and filters. It's a new type filter component fabricated from the Fine Mesh Slot Opening Stainless Steel Wedge Wire filtration products.

The sieve bend screen plate can be re-used repeatedly. The precise filter ratings are from 20 micrion. Besides of this flat one, SLOT-CHINA screen filter are also available in the form of tubes, panels, filter cylinders and bags and special filter elements. It is made by welding with profile wire on every connection spots.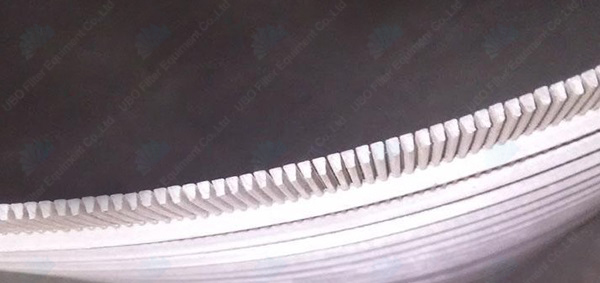 Features of SS Wedge Wire Arc Curved Screen Plate
Wedge Wire Dsm Sieve Bend Screen For Water and Effluent Treatment is easy to penetrate, having good wear-resisting and corrosion resistance. With Trapezoidal cross-section, even gap, stable welding quality, large opening area, long life time, high strength and high load capacity, it can be made into various shapes. The dimensions, wire diameter, slot and frame structure can be customized.
Applications of

SS Wedge Wire Arc Curved Screen Plate
Sieve Bend Screens are also referred to as DSM Screens. These screens are mainly used for liquid / solid separation and manufactured to suit a wide range of industries such as:

-- Sugar Processing.
-- Pulp & Paper.
-- Coal Mining & Quarrying.
-- Mineral Processing.
-- Cement.
-- Industrial & Urban Effluent Treatment.