Wedge wire screen tube filter strainers are welded by profile V-wire and support wires. It has a large filter area because of the big opening, Wedge Wire structures are easy for automatic backwashing and avoid pipe blocking. The pressure will be reduced when water flows in for a greater filter area, avoid the grains of sand flowing in the wedge wire tube in the high-pressure conditions, so extend the pipe's life.
Between the same length, diameter, and slot size, the Wedge wire screen tube strainer is thrice than bridge filter pipes.
Moreover, we have inside perforated metal and wedge wire tube outside filter.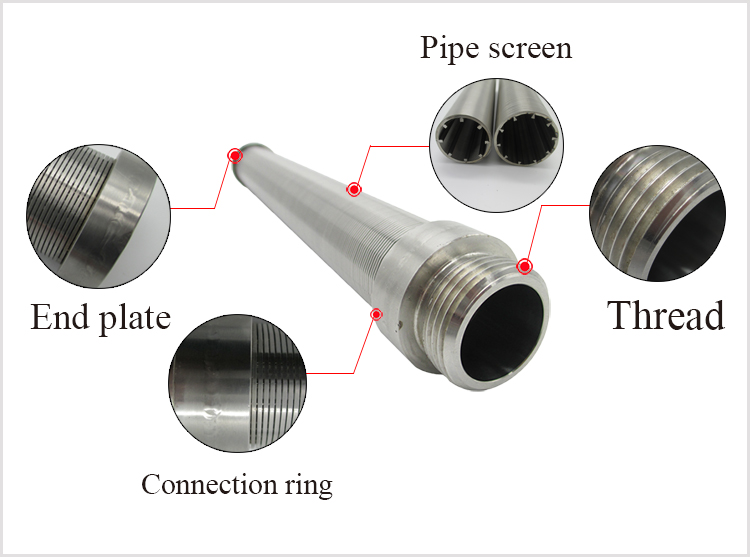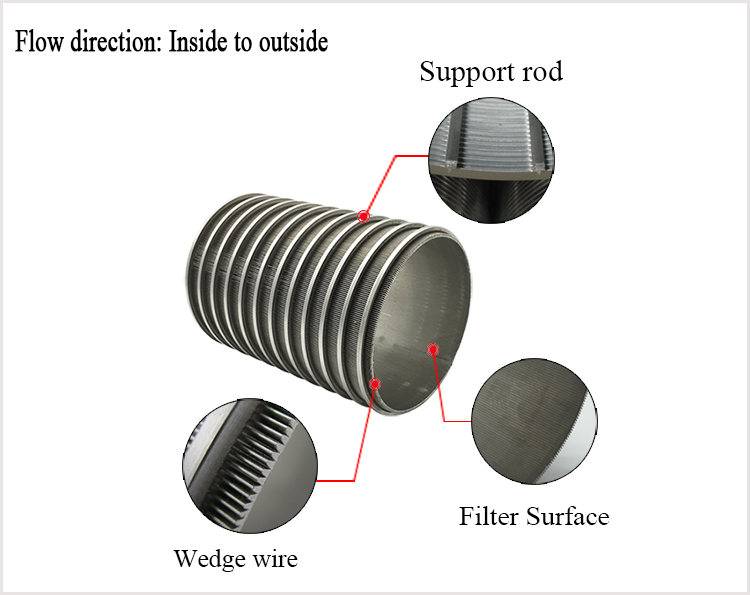 Feature of Wedge Wire Slotted Screen Tube Strainer
-- High mechanical strength can bear large pressure drop
-- Equal slots for filtering can form equally distributed filter cake
-- The wedge type slot can improve back flushing and regeration performance
-- It has resistant to pressure temperature aging corrusion can be applied for different kinds of fluid.
Advantages of Wedge Wire Slotted Screen Tube Strainer
-- The wedge tapered opening becomes progressively wider increasing dewatering efficiency.
-- Non plugging,to make sure the smooth circulation.
-- Slot sizes ranging form0.05mm to 20mm.
-- Durable and capable of carrying heavier loads without support structures.
-- One piece construction.
-- Wide range of materials.
-- Easy to clean,long service life,safe and reliable,low comprehensive cost.
Application of Wedge Wire Slotted Screen Tube Strainer
Widely used in mining, coal, petroleum, fertilizer, grain, salt, environmental protection, and other industries.
For sieving liquid, powder, and other materials.