Wedge wire screen cylinders are used as rotary screens, collectors such as screen laterals and nozzles, resin traps, in-line strainers, water intake screens, well screens, as well as many other applications involving liquid / solids separation.
Wedge Wire screen cylinders can be designed with slot openings and wires running radial on the outside surface of the screen cylinder (above) or they can be positioned axially on the inside of the cylinder Each intersection of wedge wire and support rod is welded for strength and durability. Various wedge wire and support rod combinations can be used to produce the best screen design.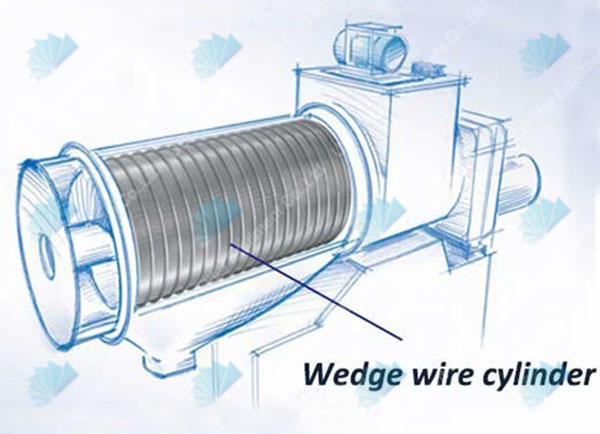 1) Many wing pieces, no winding, highly efficient rotary drum type rotor.
2) Pulp consistency can reach 2.5~4%, reduce water consumption and fiber loss of production process.
3) Heavy impurity discharge tube, ensure the security of the sieve drum operation.
4) Advanced structure, strong and durable, easy dismounting, low energy consumption, less wastage fiber.
5) Equipped with automatic oiling and mechanical seal water monitoring device, high degree of automation.
6) Compact structure, small power, high output.
7) 1 year warranty and best after-sale service
UBO Wedge Wire screen cylinders are widely used for wine-making, malting, paper-making, mining, crement-producing, food-processing, oil-refining, painting as well as the industries of cigarette, sugar, foodstuff, noise-sliencer, environmental protection, agricultural machine, chemical industry and pharmacy industry.

Wedge wire screen cylinders typically use wedgewire for the screening media. The externally fed unit
(above) has a spiral wound wedgewire screen drum 36" OD x 120" long.