Up flow Pressure screen are very effective in wells of this type since they can be manufactured with very small slot size and yet still maintain the necessary open area to minimize friction head loss. Most continuous wire wrap screen is manufactured from stainless steel rather than carbon steel in order to avoid problems which often leads to accelerated corrosion.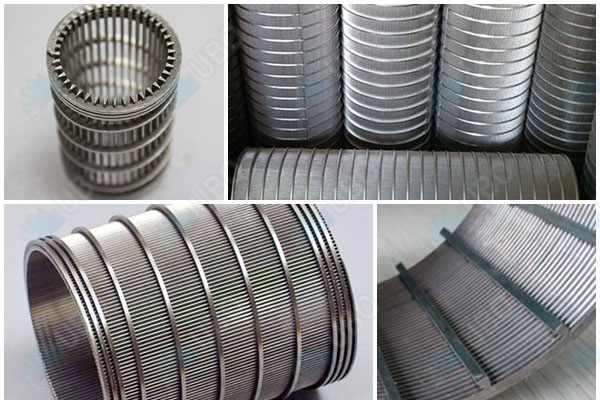 Usages for Up flow Pressure Screen:
Cylinders are used as rotary screens, collectors such as screen laterals and nozzles, resin traps, in-line strainers, water intake screens, well screens, as well as many other applications involving liquid / solids separation.
Advantage for Up Flow Pressure Screen:
1) Non-clogging construction: The V-shape section plane of wedge wire screens (Wedge Wire type screens) creates the continuous slot, which can avoid blockage and make sure of the unimpeded water.
2) Large Filtering Area: The consecutive slot of wedge wire screens (Wedge Wire type screens) have wider open area, and it can reduce the speed of the water entering to avoid the sand entering the screen under the great pressure, so it can control sand better, which can increase the water yield and prolong service time of the well.
3) Long service life Wire and support rods are all-welded, which makes wedge wire screens (Wedge Wire types screens) more robust and longer life.
4) Excellent construction strength: The longitudinal support rods and the continuous slot make the wedge wire screens(Wedge Wire type screens) have more excellent pressure-resistant performance.
5.Specifications and end connections of wedge wire screens(Wedge Wire Screens) can me fabricated according to customers' requirements.
Advantages for Up Flow Pressure Screen:
-- A continuous slot opening which significantly increases the available open area, thus providing a greater access to the water bearing zone.
-- A 'V' shaped profile wire which avoids clogging and ensures uninterrupted flow.
-- A uniform and efficient well development due to the continuous slot opening