SS 316 thru-tubing screen (V-shaped wire). The Industrial wedge wire wrapped screen have a robust structure and large open area, as well as accurate slot dimension. At the same time, wedge wire screens pipe have many advantages such as heat-resisting, anti-corrosive, good machine capability,long service life, safety and reliability and so on. It can be used in many kinds of medium filtering.
Features of SS 316 thru-tubing screen for water softener and purifier
-- 316L stainless steel diffusion bonded media
-- Alloy 20 available for CRA application
-- Rigid, durable media
-- Fixed pore structure
-- High permeability media
-- Available in a wide range of micron ratings
-- Custom screen lengths are available upon request
Applications of SS 316 thru-tubing screen for water softener and purifier
Filter tubes or wedge wire pipes are usually used as the water filter equipment. They are used in the deep well pump, submersible pump systems, they can also be used in water treatment equipment, environmental protection, the water of the sea into the industrial water and domestic water desalination treatment, water treatment, water softening treatment, oil chemical industry: the terminal filtration of oil products and chemical acid, alkali liquid filtration, alcohol and other organic solution of recycling.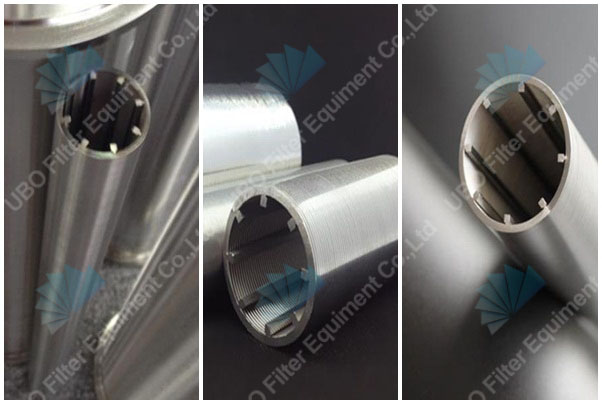 Ubo is specialized in producing and distributing wedge wire screen,lauter tun screens,sieve bend screen,sieve plate screen,water strainer&nozzle,screen nozzles,centrifuge screens and baskets,header-lateral.