The thru-tubing screen products water filters is made up of rods and warp. The rod can be round wire, triangular wire or trapezoid wire. The warp is triangular wire (V-shaped wire). It has a structure and high open area, as well as accurate slot dimension.
Applications of thru-tubing screen
The wedge wire screen cylinders can be used as rotary screens.
Wedge wire screen cylinders are widely used in the mine, coal, mineral and other applications for heavy duty and high load filtering, sizing and screening.
Feature of thru-tubing screen
316L stainless steel diffusion bonded media
Alloy 20 available for CRA applications
Rigid, durable media
Fixed pore structure
High permeability media
Available in a wide range of micron ratings
Custom screen lengths are available upon request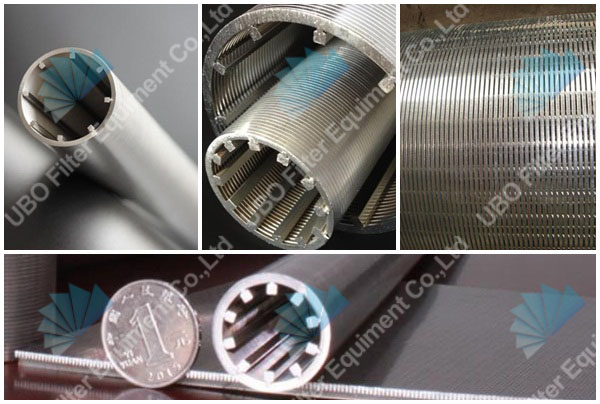 Ubo is specialized in producing and distributing wedge wire screen,lauter tun screens,sieve bend screen,sieve plate screen,water strainer&nozzle,screen nozzles,centrifuge screens and baskets,header-lateral.
Welcome to contact us for more information and cooperation.0086-0311-83289301.