UBO supplies a wide range of Internally-fed rotary screen, which is specially designed keeping in mind the requirements of paper industries. Pressure Screen Basket is the heart of the approach system of the modern paper machine with its special design and high precision in processing. The pre-net screen achieves its non-pulse operation. It can disperse both fiber filler and paper making aid and further fluidize them. It can also screen out remaining impurities in the stock and impurities from the broke system. It reaches its function of guaranteeing the quality of the stock. It can also meet all the operational requirements of the paper machine headbox.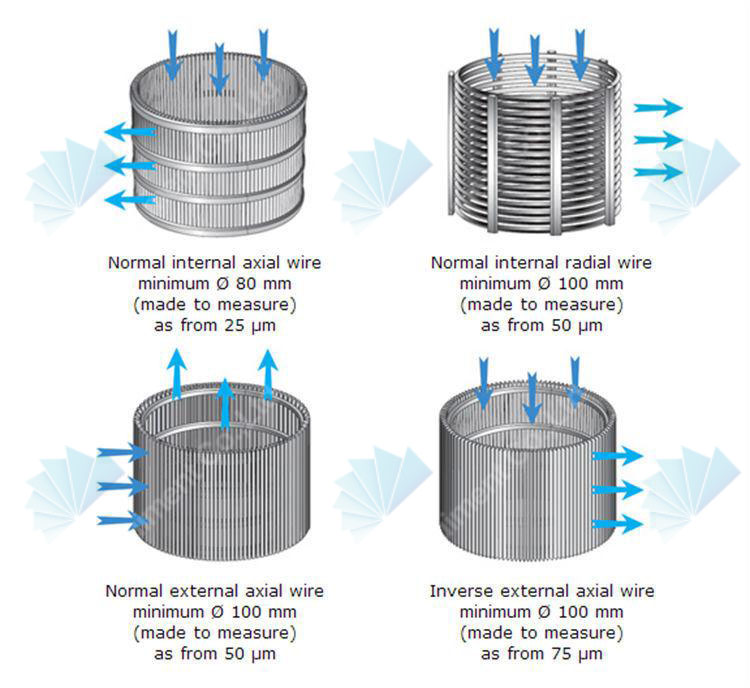 Applications of Internally-fed Rotary Screen
The welded ring sand control wedge wire screen pipes are mainly used for the water-treatment , water well drilling ,oil well drilling ,mineral processing, coal-cleaning plant ,sewage treatment and other industries,water,oil or gas filter and other filtration equipment.
Features of Internally-fed Rotary Screen
-- Excellent roundness
-- Very good slot width precision
-- High mechanical load capacity
-- No form closure connection that would allow vibration of the profiled bars
-- Automated welding process for high-precision manufacturing
-- Perfectly adjusted screen basket profiles
-- Available for all screens
-- Surface finishing as required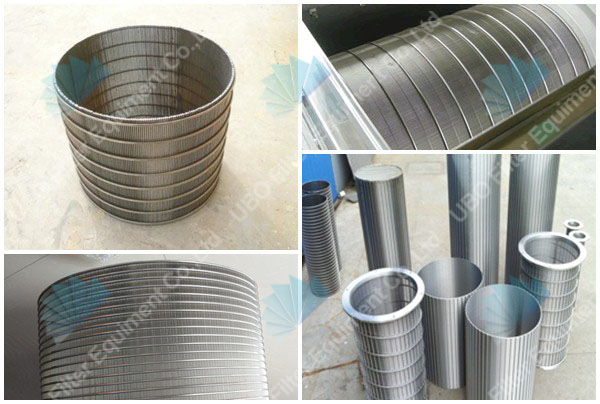 Ubo is specialized in producing and distributing wedge wire screen,lauter tun screens,sieve bend screen,sieve plate screen,water strainer&nozzle,screen nozzles,centrifuge screens and baskets,header-lateral.