Screw presses are used in a wide variety of dewatering applications, often in the same applications as belt presses, centrifuges, and filter presses. The screw press is a simple, slow moving mechanical device. Dewatering is continuous and is accomplished by gravity drainage at the inlet end of the screw and then by reducing the volume as the material being dewatered is conveyed from the inlet to the discharge end of the screw press.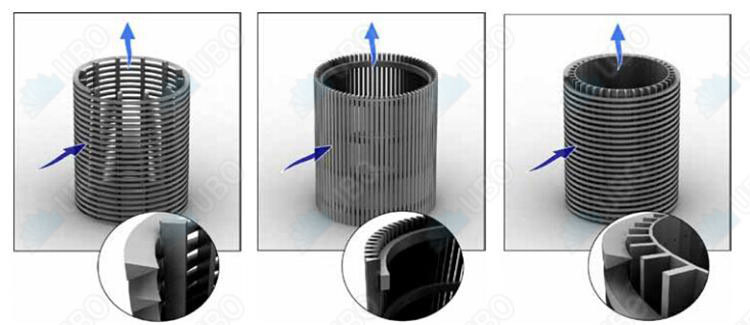 Advantages of Screw Press Screens
1) High strength through resistance to twisting, compressive, and tensile forces
2) A smooth bore that does not impede the passage of probes, tools, etc.
3) The special structure of the slot makes it difficult for particles to get stuck in the slot, thus bettering its discharge capacity.
4) The special bridge slot of screens helps improving their mechanic strength.
5) Application of Anticorrosive coasting will prolong the span life of wells.
6) Slots and the diameter of bridge slot screens can be custom made to satisfy your needs.
7) Convenient to operate owing to various connecting methods between screens
Usages of Screw Press Screens
The wedge wire screen or strainer is a kind of filtered water tubing with the perforation. It can use with the deep well pump, dive the water pump, also may use in the water-treating equipment, the environmental protection, the sea water transforms into the industrial water and life use water desalination treatment, running water treatment, water softening treatment, also used in the petroleum industry as fittings for the petroleum product terminal filters and the chemical acid, the alkali liquid filters, the ethyl alcohol and the organic solution recycling filters.