Raw materials are made of 304 stainless steel, acid and alkali resistance, corrosion resistance and low resistance, can be repeated washing, relatively economy, cleaning is not affected by the filtration efficiency, impact strength is very good. It is a best choice for the customers.
specification for STARTUP CONE STRAINERS:
startup Cones strainer are made of stainless steel woven wire mesh and wire cloth.
material: AISI 304, AISI 304L, AISI 316 316L, etc.
Major startup Cones strainer materials available for pack filters and wire mesh discs: stainless steel woven wire cloth, stainless steel sintered web, phosphate bronze wire cloth and brass wire cloth, etc.
startup Cones strainer Shapes: round, rectangle elliptical, other shapes.
Disc filters are provided in different shapes: Single piece or multiple layered.
Marginal materials for disc filters: stainless steel, aluminum and nickel-plated copper.
Sizes: meeting customers' specific requirements.
Application for STARTUP CONE STRAINERS:
1.Chemical, petrochemical production in weak corrosive materials, such as: water, ammonia, oil, hydrocarbons.
2.Chemical production corrosive materials, such as: caustic soda, concentrated sulfuric acid, carbonic acid, acetic acid.
3.Cryogenic refrigeration materials, such as: liquid methane, ammonia, oxygen and a variety of refrigerant.
4.Light food, pharmaceutical production materials hygiene requirements, such as:Beer, beverages, dairy products, grain syrup medicine and other supplies.
Feature for STARTUP CONE STRAINERS:
1.The product is sell well in home and abroad.
2.It is in good quality and lowest price
3.Customized size are accepted,customized packing are welcome
4.Customized logos and designs are accepted
5.Corrosion resistance, high and low temperature resistance, pressure resistance, good wear resistance, long use period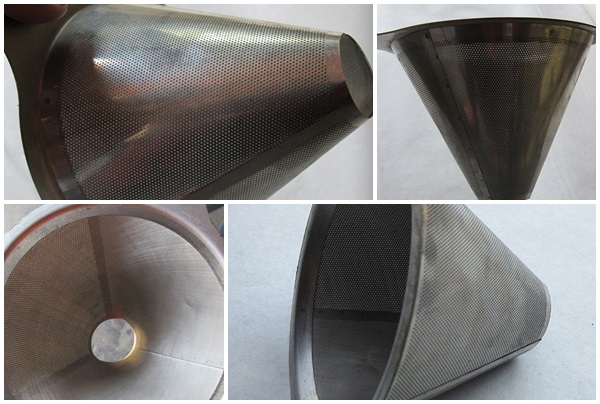 HOW TO ORDER
Quantity
Line Size
Mating Flange Rating
Flange face type
Type of Strainer required
Length required
Material of Construction
Wire Mesh and Material if req.

Example: 3-6" 300# R.F. WEAMCO Type BWO, Standard Length, Carbon Steel Support, 40 mesh 304 SS Wire Cloth
Shipping: